This woman doesn't believe in female empowerment and prefers to be supported by her millionaire husband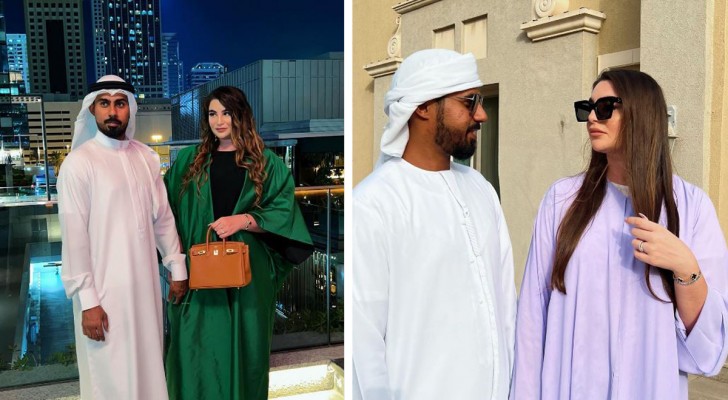 Advertisement
While on the one hand there are many women who believe in female emancipation, hard work and economic independence, on the other, there are women who dream of never having to work in life and to marry a wealthy man that will pamper them and give them everything they want.
A prime example of this is the young Soudi, a woman who got famous on social media for revealing that she had married an Arab millionaire for this purpose and spends her days in beauty salons, having manicures, getting her hair done and dining in the most luxurious restaurants in the world.
via The Sun
Advertisement
Soudi is a woman who has chosen to be a traditional stay-at-home wife and decided to tell her story on social media. Her husband Jamal, a businessman from Dubai, in the United Arab Emirates, supports her financially, so - according to Soudi - she doesn't need to work: "Jamal loves it when I spend his money on myself," she commented . Soudi and Jamal live in a luxurious villa and the young woman spends her days dedicating herself to taking care of herself and resting.
"This morning we woke up, Jamal told me he was busy so he gave me some money to spend and of course I went to a beauty salon. Jamal loves to spoil me and is happy that I take care of myself with his money," she explained.
Advertisement
Soudi lives the life of a millionaire and doesn't worry too much if her husband is away on business for long periods: "He calls me whenever he can to tell me he's making more money for us," she said. Every evening, after work, Jamal takes his wife ou to the most luxurious restaurants in the city, where you can drink staggeringly expensive cocktails and eat luxurious food.
Soudi also posted some pictures of these five-star dinners: "We had prawns, filet mignon and tiramisu," she says in one. The young wife insisted that Jamal really loves her and is willing to do anything for her: "He also gave me some earrings that he designed himself and had made especially for me". Many users congratulated the millionaire couple, while others criticized Soudi, calling her a "kept woman": what do you think?
Advertisement