She was forced to quit her job because she was too beautiful: customers flirted with her constantly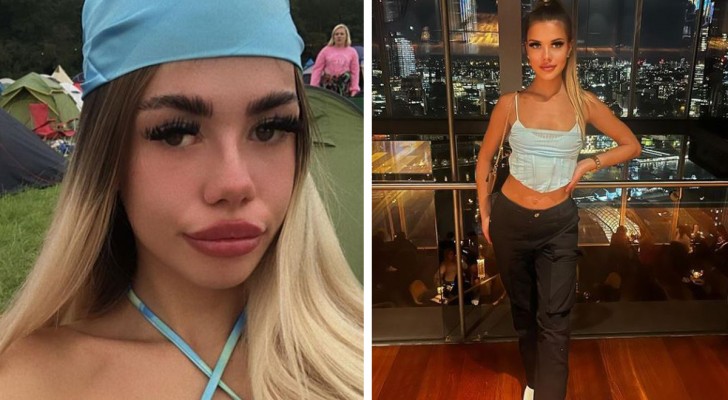 Advertisement
Most people want to be good-looking, which is why many go to gyms and beauty salons in order to stay in top form. Of course, attractiveness is also a matter of being lucky and having good genes: when you are naturally beautiful, you can attract the envy of some - with positive or negative consequences.
Melanie Collett knows this fact very well. Melanie - a young 20-year-old McDonald's employee - recently said she was "forced" to quit her job after coming to realize she was "too pretty" to work at the fast-food chain.
via Dailystar
Advertisement
According to Melanie, her physical appearance caused her many problems. Melanie - who lives in Edinburgh - discovered that her colleagues, customers and management were prejudiced against her just because she was the most beautiful employee in the fast-food outlet: "My boss even sent me to buy products to remove my make-up and my fake nails. My manager hated me just because I was pretty. He was a horrible, bullying man, but I never let him push me around," she explained.
"We all had to wear the same uniform, but I always made sure I was wearing makeup and they would make me remove it all the time," Melanie continued. "In that fast food joint, I was earning $7 dollars an hour - mere pennies if I compare it to how much I can earn in my new job!" she commented.
"Once, an elderly man stopped by the place and told me I was too beautiful to work there, adding that I should leave with him. I said no, but I still joke about it today," said Melanie.
"Most of my colleagues and customers wanted to date me and some of them said I should join an adult website. I did this and a couple of them are buying my content now," Melanie said. Today, Melanie earns quite a bit producing adult content on the web: sometimes, she can earn up to $1,700 dollars a day.
What do you think of Melanie's new career choice?