Woman is sent home by her office manager because her dress 'is distracting her colleagues'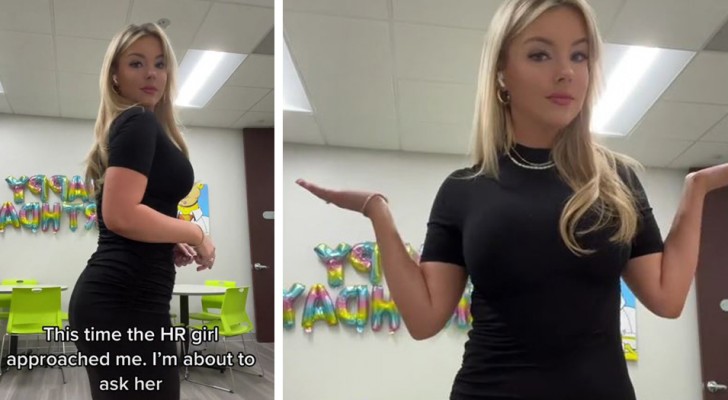 Advertisement
Natural beauty is certainly a blessing coveted by many. In fact, good-looking people are often envied by others and are considered to be "lucky". However, this "gift" can have its disadvantages. Young Marie Dee, an office clerk with a partime job as an online model, knows this fact very well. She recently claimed to have been sent home from her job because her clothing was "not appropriate" and "was distracting her colleagues". In reality, the young woman was wearing a very simple black dress which shouldn't have created a fess. Let's see what happened:
Advertisement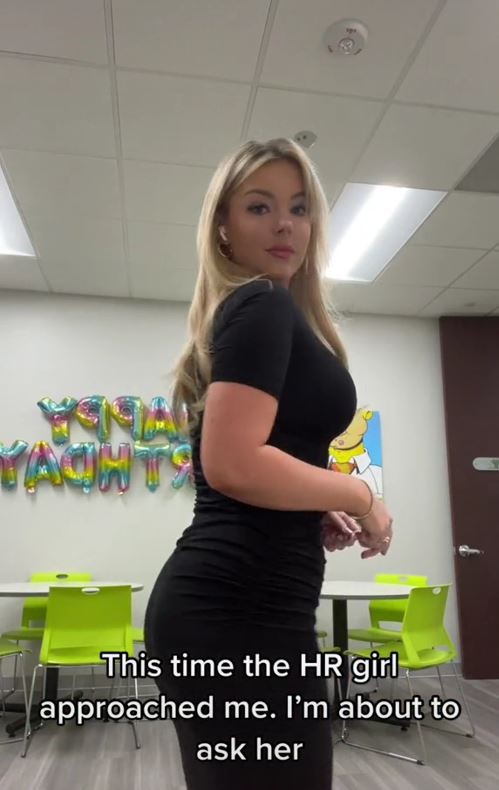 Marie Dee - who is also an influencer on various social media platforms - explained the incident she had with her HR office in a video posted to TikTok. In the video - which has amassed 32 million views - Marie shows off her black dress which, although figure-hugging, is knee-length and covers her entire upper body. But apparently, the dress wasn't modest enough for her human resources department (HR).
"I'm sorry, but you can't wear that dress. It is too revealing and is distracting your colleagues," a HR representative is heard saying on the clip. "Distracting?" Dee asks. "Yes, very much so," replies HR rep.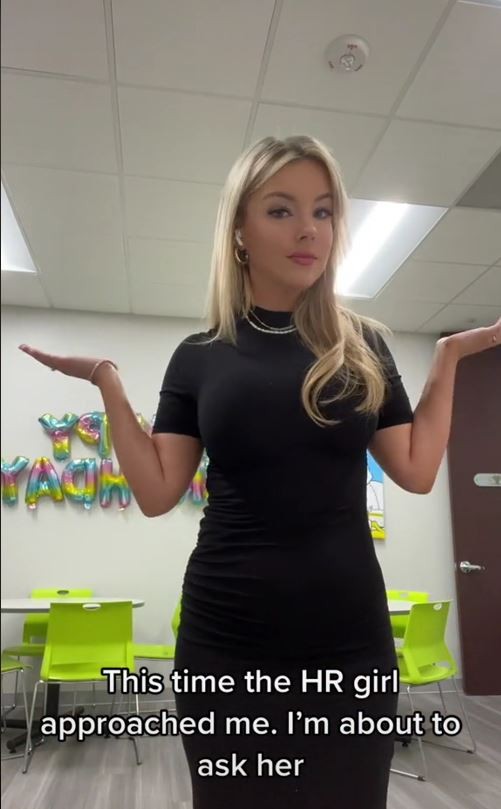 In a second video, Marie shared another encounter with her HR rep after the first video went viral. "I just got out of a meeting with the CEO and he wanted me to apologize to you about the dress you were wearing the other day. He thought it was appropriate," the HR rep explains. "However, now that we're here, we need to discuss what you're wearing today… It's over the top, really over the top," the HR rep says.
"Can you explain what you mean?" asks Marie. Marie had donned a green dress - very similar to the black dress - but with longer sleeves and a zip-up collar that revealed a bit of cleavage. "There's a lot of cleavage showing," the HR rep replies. Marie bursts out laughing and presumably got sent home for the second time because of her clothes.
The tow videos have gone viral on the web and many users have sided with Marie: "You're not an exhibitionist, you're just very beautiful. That HR officer is jealous," commented one user. Others, on the other hand, believe the whole incident was fake and staged in order to raise the woman's modelling profile: "People are so gullible...," wrote one user.
What do you think about this? Do you think there should be a dress code in an office? Tell us your opinion in the comments!