Mom creates content for an adult site: "I earned so much I paid off my family's debts"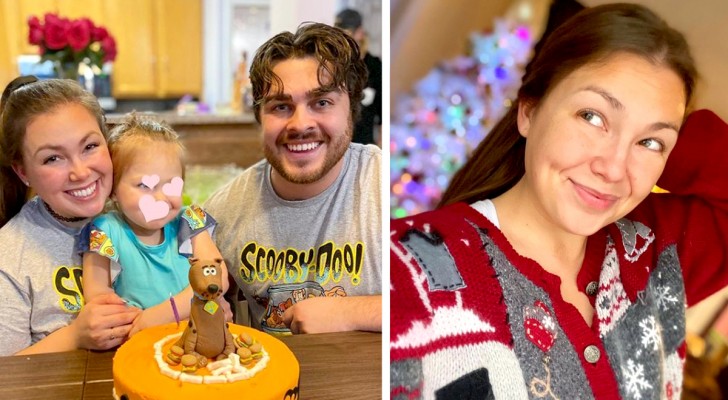 Advertisement
The daily challenges and difficulties that everyone faces can put a strain on a family's stability. The problems that a couple has - especially if they have children - can be daunting. So, what can be done when these problems appear insurmountable (and especially if they are financial in nature)?
The mother we want to tell you about, in agreement with her husband, found a somewhat unusual solution which proved very successful. Let's find out what it was together:
via Corazon
Advertisement
Brooke Schueneman is a 25-year-old mother from Minnesota, United States, and made headlines for the choices she made during a very difficult period in her life. Following the birth of her baby, Charlize, she and her husband, Charles, 27, found themselves in debt.
This cash-strapped family didn't know what to do at first. Brooke said: "I discussed the matter with my husband and together we decided that I could try creating an account on an adult site. I didn't know how it would go, but I told myself to give it a try and the results were immediately incredible. Within a short period of time, I started earning a lot of money - up to $50,000 dollars per year, and things started going well again at home. Making this decision was a real blessing. I have never had second thoughts and I never worried about the work clashing with being a good mother".
Advertisement
In fact, Brooke considers herself to be an excellent mother and her career choices have never impacted the family negatively. Brooke keeps the two activities strictly separated.
"My advice is not to let jealousy interfere, but to support each other unconditionally during hard times. For me and my husband, we managed to do this. And thanks to what I published on the web, I managed to put bread on our table," Brooke stated.
Brooke's unorthodox choices have borne fruit without altering the family's happy dynamic. There are those who criticize her, but, whatever one's point of view, the decisions of others should always be respected - especially if they arose due to desperation.
Do you agree with this or do you think this mother should have done something else?
Advertisement