Woman leaves her husband after 37 years of marriage: "I fell in love with my best friend"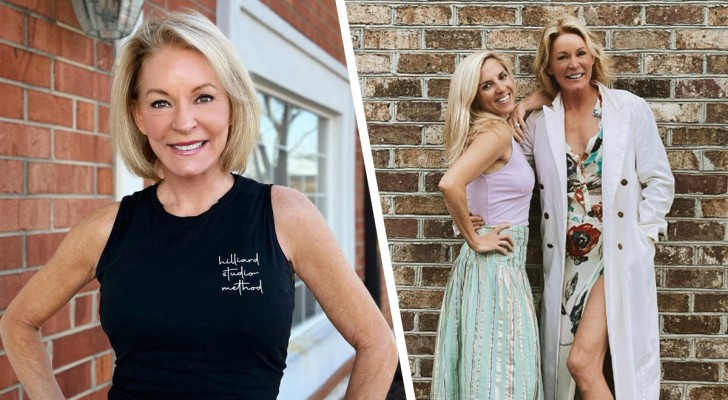 Advertisement
"The heart wants what the heart wants", is a saying that we often think of when we realize that we have fallen in love with someone. Love is truly unpredictable sometimes - so much so that you can fall head over heels for someone, even in your golden years. It matters little if you have been with someone all your life, perhaps even married to them: if you then realize that you are no longer happy, it is important to be able to change one's life. Making this change is certainly not easy, and the subject of this story knows this very well: after 37 years of marriage, this woman has decided to leave her husband to be with her best friend.
Advertisement
Liz Hilliard is almost 70 years old and is living proof that it's never too late to be happy. Liz is well known for her fitness lessons and has always been envied for her amazing physical shape. Despite this, Liz took decades to acknowledge her true nature. At 64, and after spending 37 years in a marriage that had become little more than a habit, Liz decided to take back control of her life and choose to be with the person she really loves: her best friend.
"I think this feeling has been building for a long time without me realizing it," Liz said. Of course, it wasn't easy, she said: "The end of my marriage freed me from the social ties I had allowed to keep me bound and which had prevented me from being honest with myself. I became what I feared becoming and that set me free."
Advertisement
Her best friend, Lee, and now life partner, is 26 years younger than Liz and has supported her on this road to self-acceptance. To date, even Liz's ex-husband and her daughter have openly supported her, but at the beginning, it was easy. "Love often hides in the most unexpected places and people," said Liz, "For me, it was right in front of my eyes. When I recognized my inner voice, it became clear that I had fallen in love with Lee."
This is a story that shows us, once again, that it's never too late to choose to be happy!
Advertisement