93-year-old takes 3 buses to visit his wife's grave 6 days a week (+VIDEO)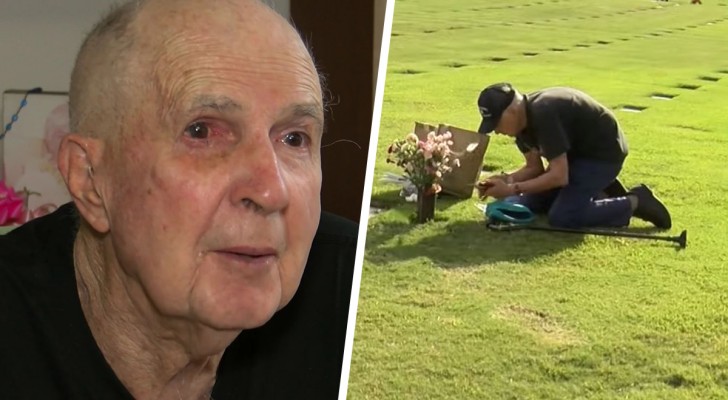 Advertisement
True love survives everything, even death: when one's soul mate passes away, it is as if a piece of oneself is now missing and the person who passed can never be "replaced" by anyone else. Mr. Ted Richardson knows this very well. Ted is a 93-year-old widower who - after the death of his beloved wife - choses  to visit her grave six days a week with a bouquet of flowers, in order to honor her for all that she did for him. Ted, from Waikiki, Hawaii, USA met the love of his life at just 16 years of age.
via CBSNews
Advertisement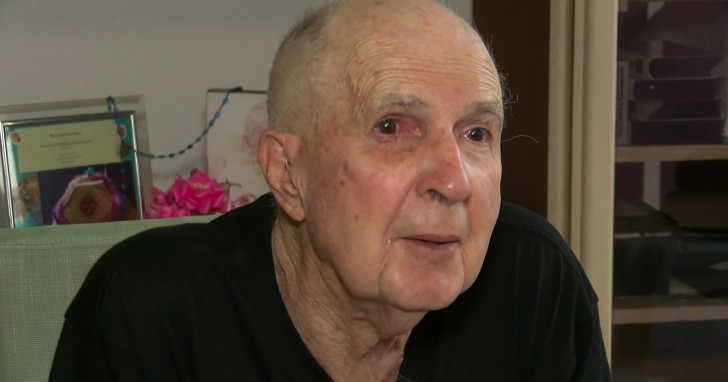 Florence, the name of Ted's wife, agreed to go out with him and await his return from the Second World War. Before he left for the front, Florence gave him a photo of herself: "She was beautiful. I didn't mind looking at her all the time," Ted said. Once his military service was over, the two were immediately married, beginning a life of love and laughter together. Ted found work as a teacher, while his wife worked as a school librarian.
The two had one son, Ted Jr., and were happily married for 72 years, until Florence's passing in 2013. From that sad day, Ted quickly began to perform a routine that allowed him to continue to honor his wife. He immediately began to visit his wife's grave at the "National Memorial Cemetery of the Pacific" six days a week. Every morning at 6.30am Ted is there with his wife, having taken three buses to reach her, in wind, rain, scorching sun or snow.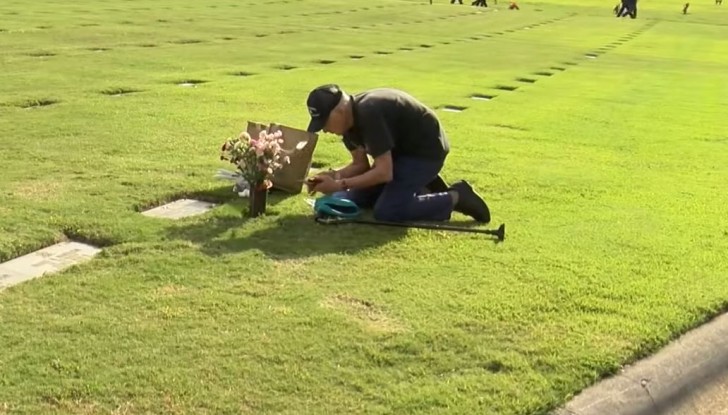 Ted spends most of his time looking after Florence's grave: he makes sure that the lawn around her is cut, brings her fresh flowers, polishes the tombstone and talks to her: "I consider it my way of thanking her for everything she gave me through all our years of marriage," he commented.
Advertisement
Ted has marked every single visit to his late wife on a calendar in order to keep track: in 2018, he had made 1,300 trips! He has also set up a plan for when he too will join his beloved wife: he has asked his parish to bring flowers to Florence's grave once a month after he is gone. Ted's story has made the rounds of social media and many users were moved by his limitless love for his wife. A truly exemplary way to honor your loved one.