Grandfather buys a bus so he can take all 10 of his grandchildren to school every morning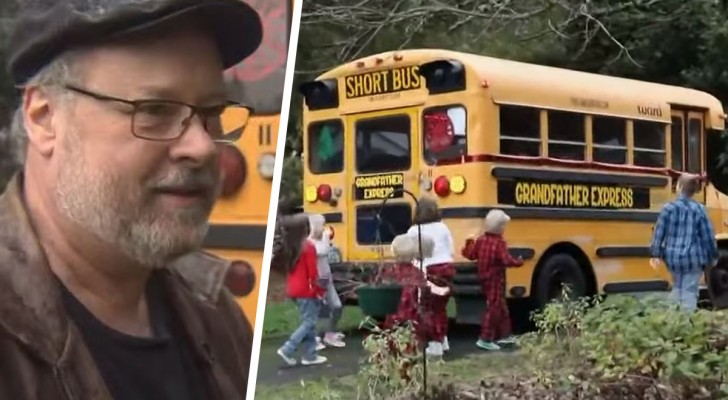 Advertisement
Most grandparents love their grandchildren perhaps even more than their own children: this is because they see them as "infants" in need of love and protection and no longer have the great responsibility of having to look after them 24/7. So, grandparents have the joy of seeing their grandchildren grow up without the stress of responsibility. What this grandfather did to ensure that all ten of his grandchildren got to school safely and on time, however, is something truly legendary: Mr. Doug Hayes truly loves his grandchildren very much.
Advertisement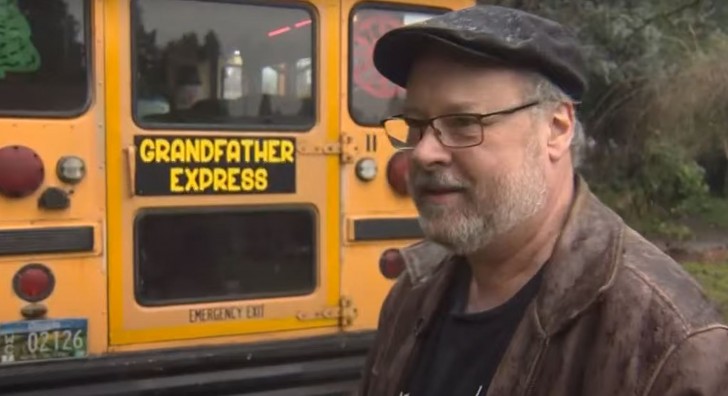 Like many retired grandparents, Doug's children had asked their dad to help out by driving their children to school. The ten children - all more or less the same age - attend a small private school in the US town where they live, but the institute does not have a school bus service. In fact, many times the little ones complained about this to their grandfather and their grandmother, Amy.
During the Christmas period, Amy asked her husband what his biggest dream was: "I would feel really happy if I could take all of our grandchildren to school in the morning on a little bus just for us", replied Doug. A week after saying this, Doug's wife did some calculations and told her husband that it was time to make his dream come true.
Advertisement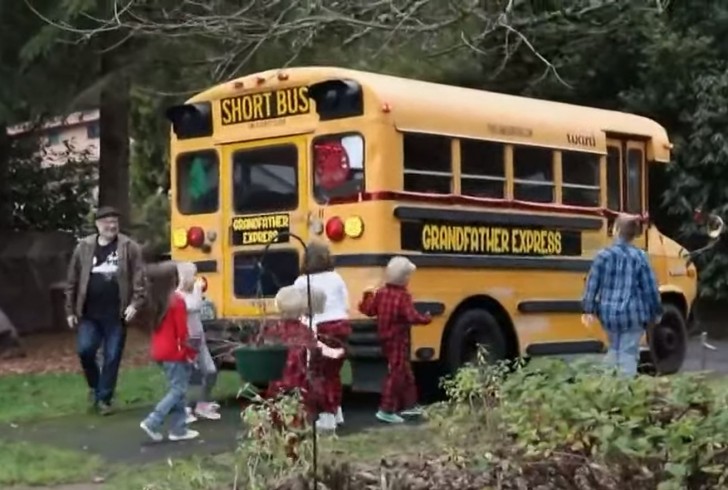 Apparently, fate smiled on these grandparents: after a short search, the couple found the perfect bus to buy. On Christmas day, when the whole family was gathered for lunch, Doug showed them the bus. The little ones were delighted and the parents were stunned. Noboday could believe their eyes.
"It was a big surprise! All of us were truly amazed. I never expected him to buy a bus! It is really fun!" said one of Doug's grandchilden to the local news. "It's mostly about their safety and being able to spend a few minutes with them every morning," explained Mr. Doug.
No doubt the whole family will never forget what grandpa Doug was willing to do for his loved ones.
Advertisement