An old grain silo is transformed into a "small" home with all the necessary creature comforts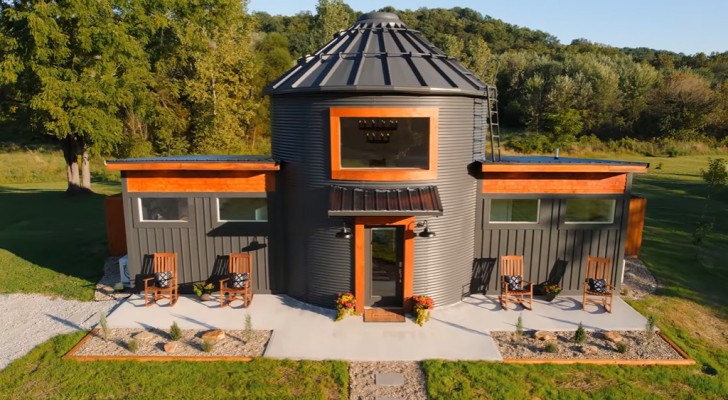 Advertisement
Everyone has the right to a home, but prices are such these days that many cannot afford to buy a traditional house. There are various solutions some people have come up with to solve this problem: more and more people are starting to consider options such as living on a boat or buying a "tiny house", i.e. a cheap, miniature house equipped with all the essential comforts. The house we want to show you today is just one of these solutions, but is even more unique: these people transformed a grain silo into a splendid, luxurious home. Let's see how:
Advertisement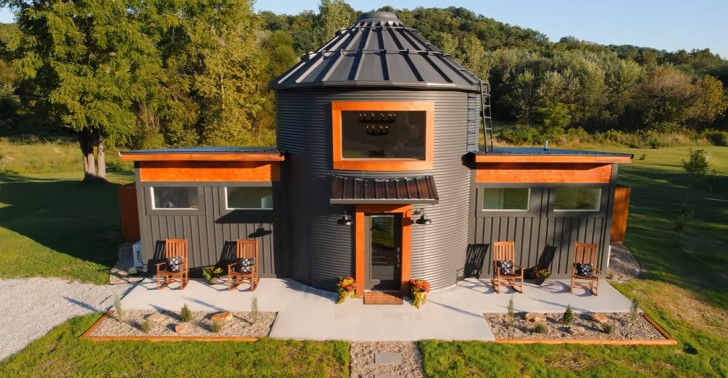 This incredible project will stun you, we are sure. It is an ambitious project to transform a simple grain storage silo into a wonderful house which, although it only has a few rooms, has all creature comforts one would want. In a video posted on Youtube by Levi Kelly, it is possible to take part in a virtual tour of this amazing house.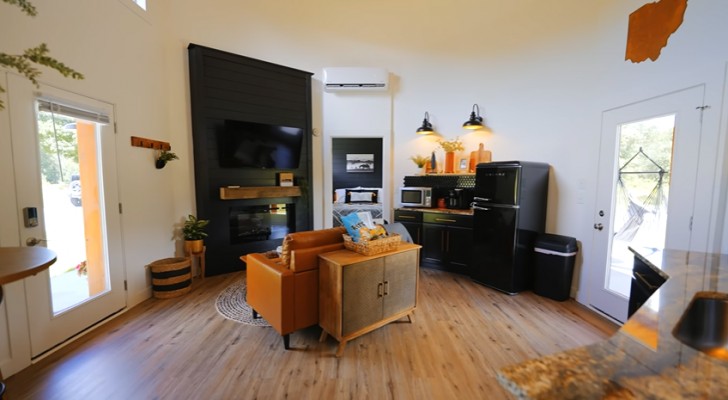 Entering the silo-house, you immediately find yourself in a living room with a well-furnished "kitchenette". The space is obviously circular and although it is not huge, the arrangement of all the elements is perfect: there is a space for the refrigerator and the kitchen furniture, including the electric oven, the sink and the microwave. Then, there is a space dedicated to recreation, with a leather loveseat and a TV mounted on a wall. Furthermore, the silo is so tall that it makes the whole interior appear larger than it actually is. All the other rooms, i.e. the bathroom and the bedroom, have doors that lead off from the living room.
Advertisement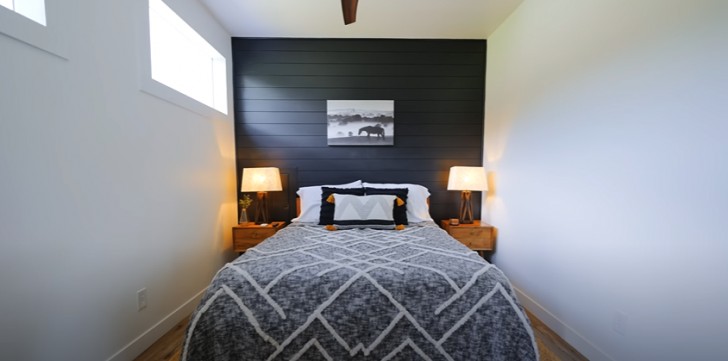 The bedroom is very basic and is done up in soft colors, although the furthermost wall is in black. There are two bedside tables, a bed, a TV screen on a wall a small closet for clothes. The bathroom, on the other hand, is truly gigantic despite this being a "tiny house"!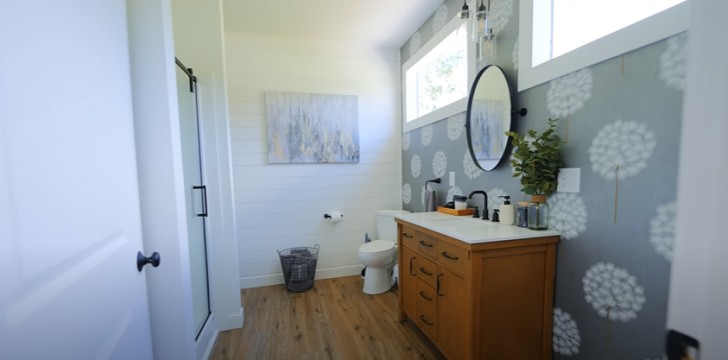 The house would seem finished here, were it not for the wonderful outdoor area and how it has been set up.
In the back, there is a space available to spend afternoons relaxing: on the patio there are hammocks, armchairs and a hydromassage bathtub that can accommodate up to 7 people! Naturally, there is also a barbeque area.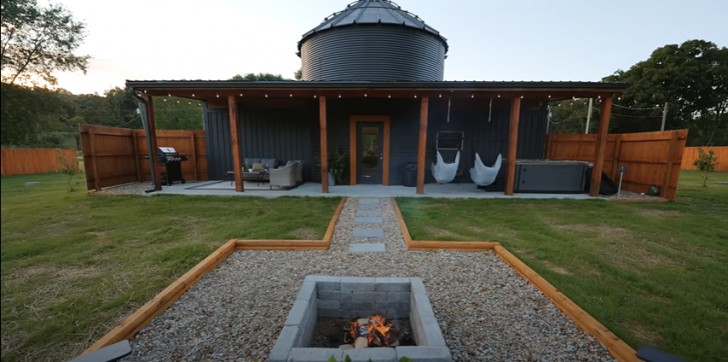 All in all, this "small" house has great visual impact. Also, where it is located should not be underestimated: surrounded by greenery and far from any "annoying neighbours". Would you ever choose to live in a house like this?