Newborn was abandoned in a dumpster: he founded a company and at 31, he became a millionaire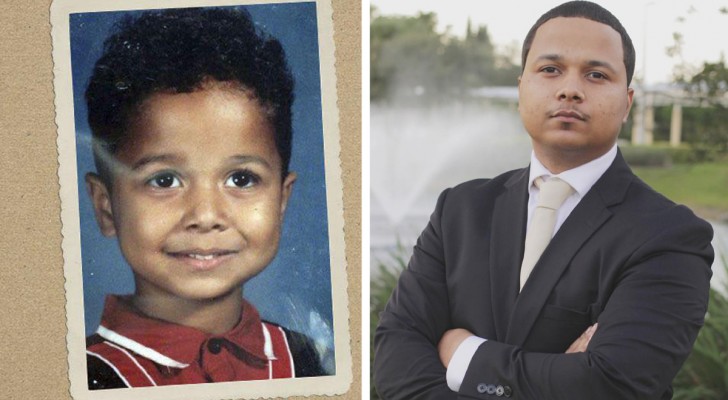 Advertisement
Life always presents challenges: the secret is to be able to endure and overcome them successfully. That's what Freddie Figgers proved to everyone as he transformed himself from an abandoned baby to a successful entrepreneur. The early days of Freddie, born in 1989, were not easy until he was adopted at 8 years old by Nathan and Betty Mae Figgers.
Nathan was a maintenance worker for a company and Betty was a farm worker. They lived in a small town in northern Florida and were about 50 when they took on Freddie, who was only two days old at the time: they already had experience being foster parents, but they decided to adopt Freddie.
via BBC
Advertisement
"I was a very smart child, so I asked my father about my origins and he treated me like an adult saying: 'I'll tell you the truth. Your biological mom left you in a dumpster, and me and your mom, we didn't want to send you to foster care and we adopted you: you are and will always remain our son". "I was devastated", Freddie said. "I thought I was trash and felt unwanted - but only for five minutes. My father grabbed my shoulder and said, "Listen, don't ever let this bother you. We love you more than anything in the world." I immediately went back to feeling loved by the best parents in the world. They provided for me, but the other kids in the town were terrible. They teased me, they made fun of me and I was very upset for a long time," continued Freddie.
At 9 years old, Freddie got his first computer: it was used and faulty, but he managed to fix it, immediately showing his talent in the field of technology. He got his first job at the age of 12 and by 15 he was already the owner of a cloud computing company. The idea of starting the company came to him when a tornado hit an Alabama car dealership, and all the computer files were lost. So, Freddie thought of creating a web space where one could easily retrieve lost files at any time. He even invented a special shoe that had a GPS tracker in it to make sure his father was always safe.
Freddie left school very early because he continued to receive attractive job offers. During this period, he founded a computer software company that he sold for $80,000 dollars. From there, Freddie founded the Figgers Communication telecommunications company. At 24, he had already produced 80 custom software programs. Today, Freddie is 31 years old and his company is worth over $62 million dollars.
Freddie has not forgotten his origins and for this reason he dedicates himself to social philanthropy, offering scholarships to deserving university students, sponsoring programs for young people or helping the elderly and indigent: "I intend to have an impact on this world and to change today for a better tomorrow, because money is nothing more than an instrument. And with this tool, you can change the life of ordinary people. Don't let your circumstances define you."
Isn't this a wonderful rags to riches story?