Get things in order: 15 ideas to tidy up and create space in the house even when there is none
An ingenious idea to save space and create order your clothes drawer!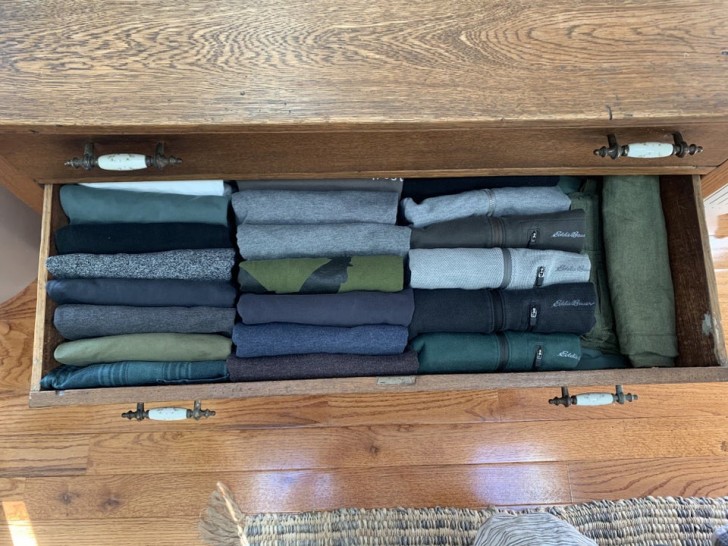 Divide your underwear by color, by size, by utility, by shape, but divide it and everything will be neater!
Now I have put an end to the chaos in my drawers!
Sometimes order and space in a room also lie in knowing how to fold clothes properly
This is called mental and above all visual order!
Everything can be carefully put in order, even stationery items!
I made room in my kitchen to furnish it with these three vintage food mixers!
This is the organization of space!
For those who love to collect post-its: you can put them in order too!
I washed and cleaned the entire refrigerator, then I put the products away and divided them by use, color, category and type of food!
Don't know where to put extra table and chairs? Have you tried hanging them on the wall?
Can you spot the difference?
The very image of order and cleanliness!
My new closet all sorted by product!
The practically perfect kitchen!