17 babies who, at few months old, have hair so long that it looks like they are wearing a wig
1. Good morning from baby Elvis!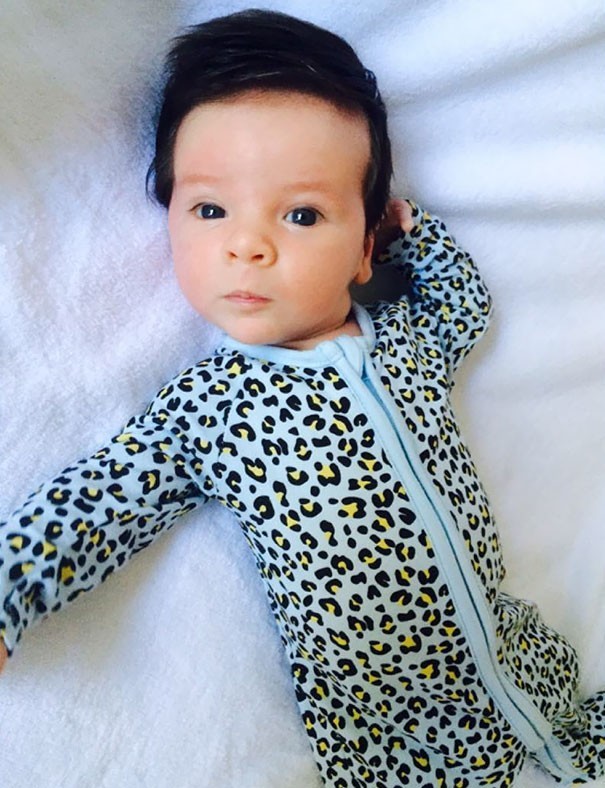 2. He's only 9 weeks old - let's start off right with all that hair!
3. How cute all these black curls are!
4. A little onion!
5. "She always wakes up with her hair like this after a nap"
6. She's only 2 months old ... and rest assured she's not wearing a wig!
7. So small and she already has beautiful blonde hair!
8. A little bundle already full of hair!
9. She's very small, but look how much hair she already has!
10. This little girl will be able to wear a pony tail soon!
11. She certainly doesn't lack hair (or style!)
12. Two months old and she already has a lot of hair to comb ...
13. "Today is already the second time in a few months that I have to trim your hair!"
14. She's not standing up yet but she has so much hair she seems to be wearing a wig - lovely!
15. Lots of hair and lots of expressions from this little girl
16. Electric hair!
17. What amazing hair!