Elderly husband surprises his wife by moving into the same nursing home after months apart (+VIDEO)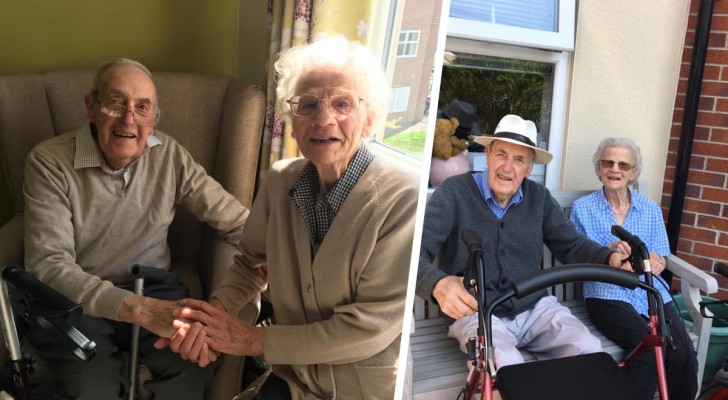 Advertisement
Few people can claim to have met their soul mate, but when they do, the two soon realize how lucky they have been. Then, as they get older, these couples cannot imagine their lives without their partner.
An example of this indissoluble bond are Gordon and Mary Davis. The two have been married for 68 years and had to live apart for a few months: the moment of their reunion was immortalized in a very sweet video demonstrating that true love still exists.
via DailyMail
Advertisement
After nearly seventy years of marriage, Gordon had to go to a nursing home. Mary, on the other hand, stayed at home.
Soon afterwards, however, she too was transferred to a nursing home. Unfortunately, it was not the same place where her beloved Gordon was. Because of this, the two were not been able to see each other for months, even though they both just wanted to be together again "for all the days of their lives".
Their children were well aware of how much Gordon and Mary missed each other and so, as soon as the facility (the Baily House nursing home in Mansfield, England) had a place available, Gordon was given the chance of joining Mary.
The nurses wanted to surprise Mary, since she did nothing but talk about her beloved Gordon: they therefore asked Gordon not to say anything to his wife until the day of his tranfer. And Gordon couldn't wait to give Mary this wonderful surprise.
Advertisement
On the day of the transfer, the staff decided to video the couple's reunion. In the video, Gordon is seen throwing down his walking cane to run over to his wife, while Mary abandons her walker to throw herself into her husband's arms. The two hugged each other in a tender embrace, sealing their reunion with a kiss.
The video went vrial quickly and touched thousands of users who congratulated this loving, elderly couple.