"They wouldn't let me on board because I was too big": woman wins a dispute with the airline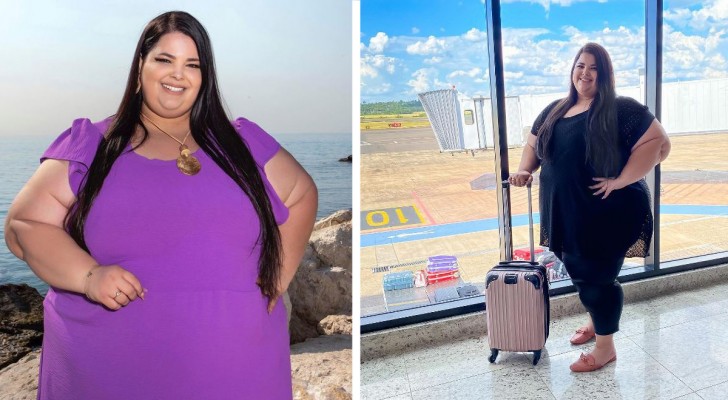 Advertisement
Nowadays, many people let themselves be influenced by the unattainable standards of beauty established by social media: thanks to filters, make-up and plays of light, everyone seems "perfect" and beautiful, but the reality is quite different. This distorted perception has also influenced some people, leading them to discriminate against those who do not reflect these standards.
A striking example of such behavior was shown by the staff of an airline, which was forced to compensate a plus-size model after she explained that the staff had made her feel like "a monster".
via DailyMail
Advertisement
The subject of this story is Brazilian model, Juliana Nehme, 38 years old. Juliana said that the staff of an airline on which she was supposed to travel, prevented her from boarding a flight from Beirut to Doha because she was "guilty" of being overweight: "Instead of offering me a refund of $940 dollars on my ticket, they asked me for an additional $3,000 dollars for a biigger, first class seat. It was as if I wasn't a human being to them. I was a monster who couldn't get on board," she said.
Juliana was traveling with her mother and the two women missed their flight. This upset the 38-year-old even more, who also began to feel guilty: "I even asked my mother for forgiveness several times. I said: 'Mom, forgive me, because my size prevented you from going home '. And she said it wasn't my fault," Juliana added. Once back home, Juliana opened a lawsuit against the airline, which was ordered to pay for psychotherapy sessions for Juliana to overcome the humiliation she suffered.
Advertisement
The airline will have to pay for Juliana's therapy at least one year, for a total of $3,500 dollars. Judge Renata Martins de Carvalho said that "the granting of urgent psychological assistance is a reasonable and proportionate measure to ensure that this stressful and traumatic event is overcome".
The airline said it has not yet received any official communication about the judgement: "However, if necessary, any clarification will be promptly provided to the competent authorities. We take this opportunity to reassure our customers that the company treats all passengers with respect and dignity, and in line with airline industry practices and regulations," a spokesperson commented.
How would you have reacted in Juliana's shoes?
Advertisement