Woman chooses a non-traditional wedding dress and is criticized: "It looks like it's made from toilet paper"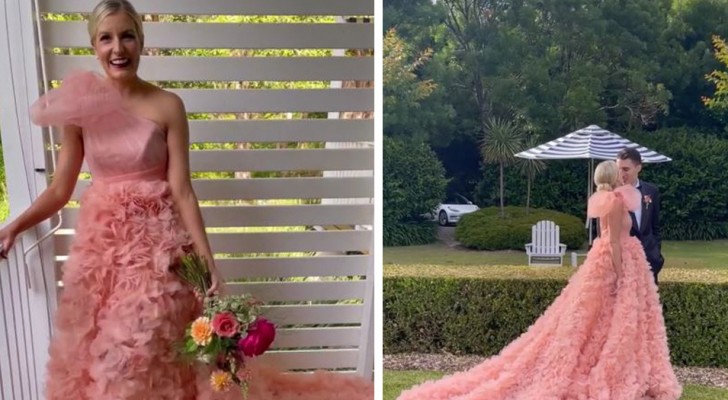 Advertisement
A wedding day is certainly a key event in a person's life and - in addition to the organization of the ceremony, the reception and everything else related to it - one of the most important moments is the choice of a wedding dress. In fact, most brides spend weeks, if not months, looking for the "perfect" dress for their special day.
In most cases, brides try to find a dress that manages to reflect their personalities and characters. And this is why young Camille Lescai decided not to conform to the traditional rules about choosing a wedding dress.
via The Sun
Advertisement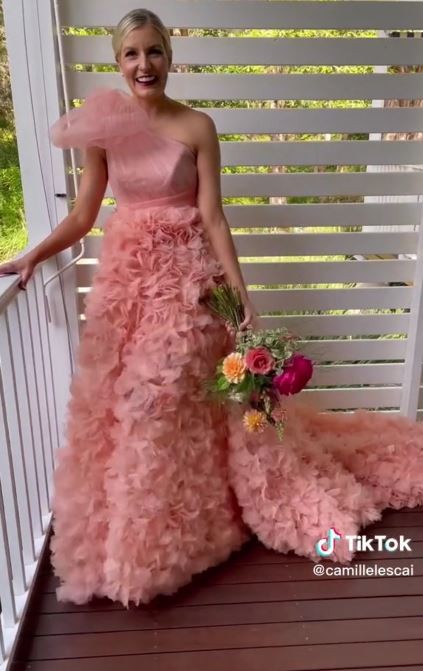 Camille is an event planner, digital content creator, and self-proclaimed "CEO of Pink Apparel." Her TikTok account, @camillelescai, has around 4,000 followers. Recently, Camille showed off her very unique wedding dress in a video posted to her account. Nobody had seen the dress before, so the reactions of her friends were completely genuine: "I had asked all the guests to wear white and no one understood why until I arrived!" Camille said.
Going against classic traditions, Camille had all her bridesmaids dressed in white, while she herself wore a flashy pink dress, with a long train. Her out-of-the-ordinary dress split her followers' opinions, however.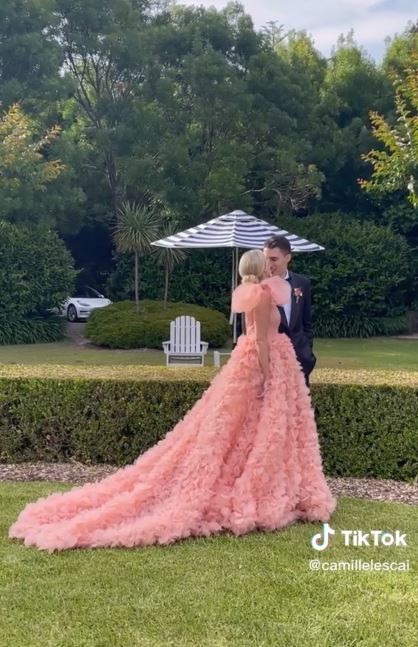 Some criticized not only the "non-traditional" color of the dress, but also its shape, calling it gaudy. Others likened the dress' train to looking like a bunch of toilet paper; and others said it looked like "a ball gown." Fortunately, Camille was not upset by these comments. Later, she said:
"Girls, if you decide to wear an unorthodox dress like mine, don't be dissuaded by the opinions of strangers. What matters most are the people who love you and who support you. It's your day, so enjoy it!"
And what do you think about this?