Woman only wants 15 people at her funeral: "Those who have never cared about me shouldn't attend"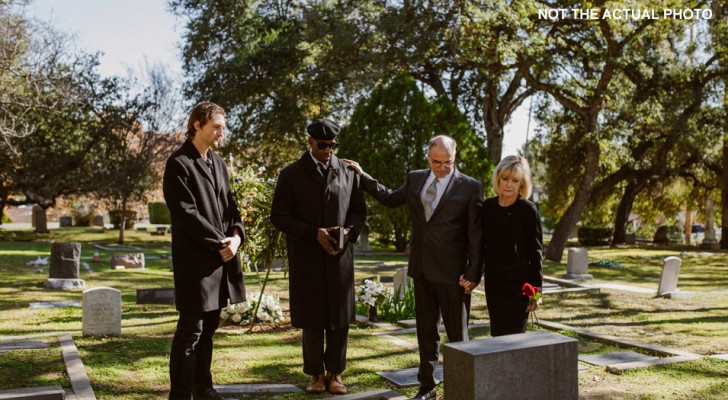 Advertisement
In life, you need to try to surround yourself with people you get along with, with whom you can share moments of love and kindness. Life is too short to hold grudges, to hate, or to spend your days listening to someone's complaints. Often, unfortunately, family members are not the best or ideal "travel" companions: even if they are relatives, it does not necessarily mean that there will be great affection shown by all. The lady we are about to tell you about decided, in a very unique way, who she felt really deserved to attend her funeral. Here is the story:
via La Nacion
Advertisement
María Paz Fuentes Fernández had had enough - while she was still alive - of those who pretended to be her friend or who had turned their backs on her in her times of need. The woman paid a newspaper so that, when it was her "time", it would publish a list of the only people she wanted at her funeral ceremonies: from visits to the funeral home, to the wake, to the burial. The list highlighted just how few people were included: only 15 people would be admitted to the woman's funeral. Given this low number, it is clear that Maria was not at all happy with most of her relationships, especially with her family members.
The woman's message was posted by a user to Twitter, to the amusement of many.
The message read as follows:
"Following my principles and my own unique way of deciding things, I decree that: since my family has not been in my life for a long time, I state that my last wish is that only the people I name below can participate in my funeral, visiting the funeral home, the church and the cemetery: Fina García Vázquez, Juan Pedro Tejero García, Antón Montenegro, Segundo Viñas, Carmelita, Julián Francés, Rosa, Ana Tere Fernández, Ascensión Rodríguez, Susana, Silvia, Noelia, Pilar Lema, Ricardo and Juan. To the rest of the people who have never care about me, I wish them to continue as they have in the past".
It's no wonder many users applauded Maria's somewhat harsh message, agreeing that they also hate hypocrisy: "Seeing someone cry for you at your funeral, when they haven't greeted you in the street for 30 or 40 years, is offensive," wrote one user.
What do you think about this?