Brother asks his sister with Down syndrome to be a bridesmaid at his wedding (+ VIDEO)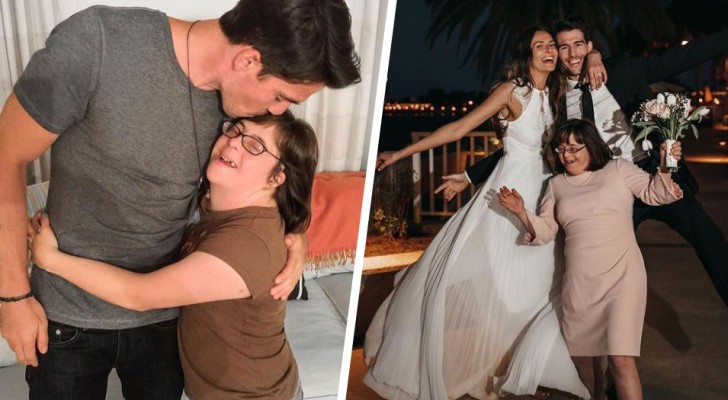 Advertisement
The bonds between siblings are always complicated, but are unbreakable: every brother and sister fights, but their relationship is stronger than all challenges. Chris Garafola knows this very well. Chris is a 33-year-old model who has always been very close to his older sister, Brittany, 35. Chris decided to get married to his longtime girlfriend, Tatiana, and of course, he wanted his sister's at his wedding, so he chose to postpone the wedding date until Brittany was available.
via People
Advertisement
Chris and Tatiana decided to celebrate their nuptials by choosing Brittany as their bridesmaid. Brittany has Down syndrome and Chris explained that her health was a "main priority" for the couple. For this reason, the two waited for Brittany to complete all her vaccinations before starting to organize the wedding and set a date.
After making sure that Brittany had completed her vaccination course, Chris and Tatiana contacted her via a video call, inviting her to the wedding and asking her to be Tatiana's bridesmaid. The emotional moment was captured in a video, posted to Chris' YouTube channel.
Brittany was thrilled and the whole family was excited. "I wanted to hug her tight at how much she moved me! Seeing how emotional she was showed me how much she truly loves us. I don't know how I got so lucky to have Brittany as a sister, I love her so much," Chris commented.
"My aim is to make sure my sister has a good life, is protected and is healthy. Her happiness is my happiness: she has always been like this, ever since we were little," he continued.
Advertisement
"Brittany means the whole world to me. She has been my best friend since day one and will continue to be so once I get married," Chris explained, adding that he has always prioritized his sister, no matter what: "We are a single package".
This has never been a problem for Tatiana, who said: "I could never have asked for better sister-in-law: I adore Brittany and she has become a very dear friend. I love her with every fiber of my being", Tatiana declared.