Pregnant woman stops at a diner to use the bathroom: she gives birth with help from the staff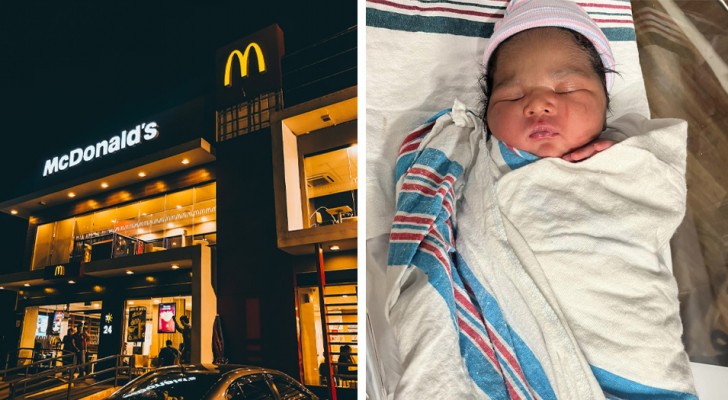 Advertisement
Pregnancy is a moment as magical as it is demanding for a woman: as the baby grows in the womb, a woman's belly swells, mood swings become common and back pain can develop. But despite these physical rigours, all mothers look forward to the day of their child will be born, hoping it will be an unforgettable moment.
Alandria Worthy, a woman from Georgia, America, will never forget the birth of her daughter, given that her little girl decided to come into the world in a toilet stall at a McDonald's.
via ABC
Advertisement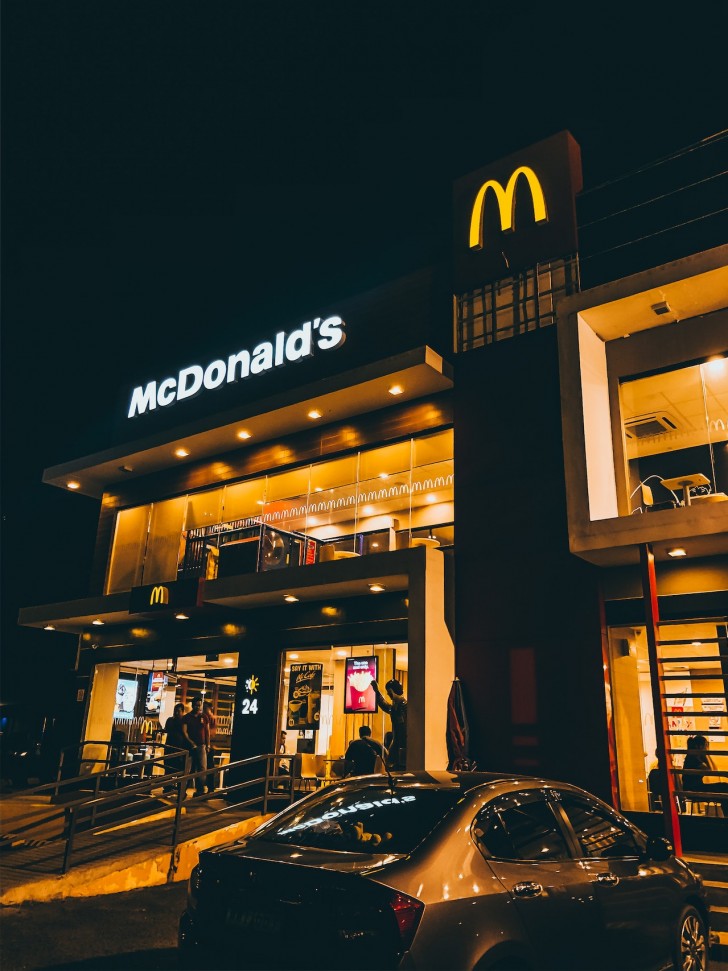 Alandria started having contractions around 3am in the morning. A little over four hours later, the contractions increased, so Alandria and her boyfriend, Deandre Phillips, decided to go to the hospital. On the way, the expectant mother needed to go to the bathroom, so Deandre stopped at a McDonald's.
Once in the bathroom, Alandria noticed that her water had broken. She called out, alerting general manager, Tunisia Woodward, who went to check on the situation. Tunisia admitted that she thought it might be a joke, before finding Alandria lying on the toilet floor: "I'm in labor. Someone call my boyfriend, he's waiting for me in the parking lot, in the car", Alandria yelled.
At this point, Tunisia alerted her fellow colleagues, Sha'querria Kaigler and Keisha Blue-Murray, to help deliver the baby. "I immediately ran to call my team. 'Come quickly! We are going to have a baby today!", she said. While Sha'querria dialed emergency services, Keisha rushed to the restroom and immediately realized that the baby was about to be born.
"When I walked in and saw Alandria in labor, I immediately thought I needed to stay calm. I put her on the floor and took off her dress," Deandre said. "The other ladies held her hands and I had her feet resting on my knees. She did great." Soon after, little Nandi Ariyah Moremi Phillips was born.
Tunisia already had a nickname for the infant in mind: "Little Nugget", which means "small piece of fried chicken". "She's definitely as tender as a McDonald's chicken nugget," she said. Steve Akinboro, the owner of the franchise, decided to reward his employees with a $250 dollar gift voucher for their quick action. "We don't just serve food. We strive to do our best in all things. And my team has definitely shown this today," he said.
We wish little Nandi all the best for her future.