Little girl disturbs the passengers on a plane while the parents do nothing: the flight lasts for 8 hours
Advertisement
Children, as we know, are inexhaustible balls of energy. They always want to move, play, talk and it is difficult to keep them composed and silent in public places such as restaurants or on trains and planes. Many times, however, the most conscientious parents can keep their kids calm and entertained. Recently, however, a video online has a bit of controversy: in the video, two parents are seen allowing their child to disturb passengers on a long flight.
via New York Post
Advertisement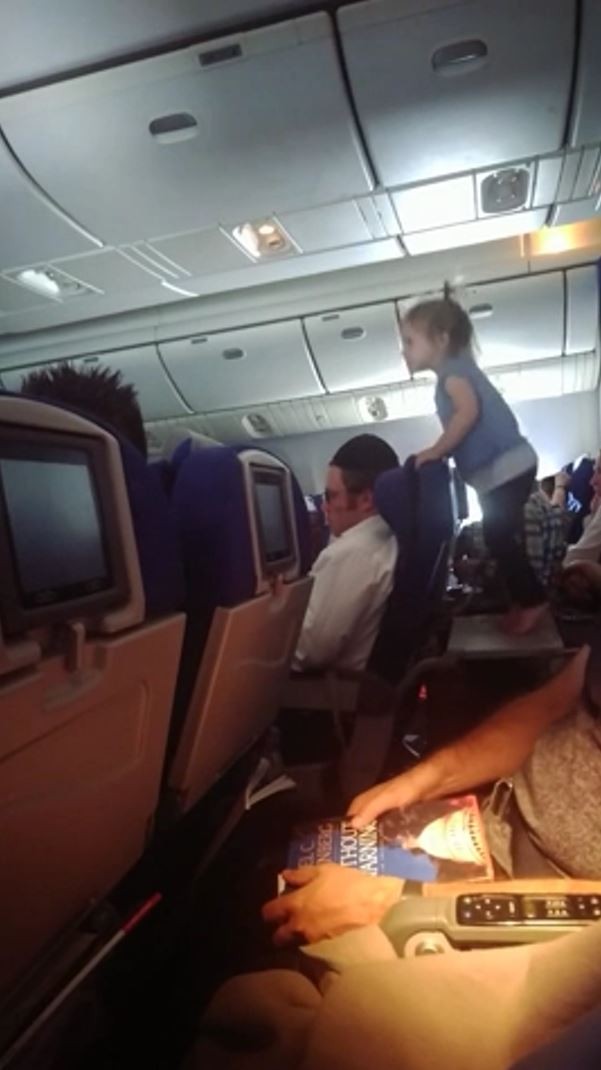 In the clip shared on the Reddit, a small girl can be seen jumping up and down on the fold-out tray, shaking the seat in front of her. The man sitting in the seat bouncing seat tries to keep patient. The clip immediately went viral and many users criticised the parents for allowing their little girl to "run around wild" on the plane trip (which, according to the user who posted the video, lasted for eight hours).
It's unclear where exactly the family is from or the details of the flight, but Reddit users speculated that the little girl was from the United States. The video sparked a debate about how the parents should have handled the situation.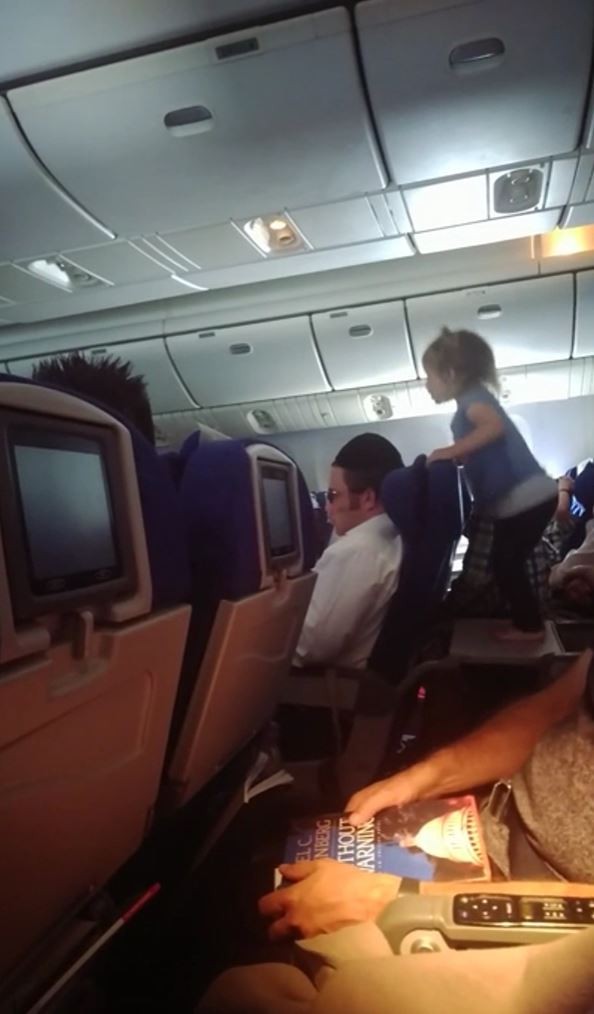 "This is why I can't stand kids," one user commented. "I would feel like a failed parent if my kids did this and I allowed it," wrote one young mom.
"Shouldn't the flight attendants have intervened?" asked one commentator. "If they did, I hope the passenger got some compensation from the airline." Another user agreed with this and added: "That's right - it's far better to call a flight attendant to address the situation than to challenge the parents and get a "Don't tell me how to raise my children!" as an answer. I would respond that I'm not telling you how to raise their kids. I would tell them that they are doing a terrible job raising their kid."
What do you think about this story? How would you have solved this problem?