Mother states that she has a problem taking her daughter to kindergarten: "I'm too beautiful and the other moms are jealous of me"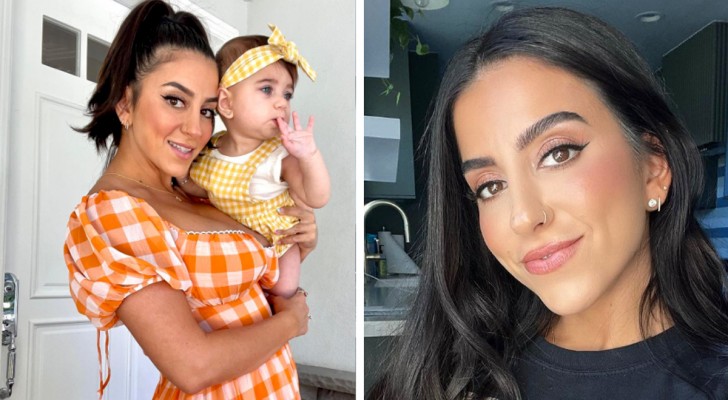 Advertisement
The first day of school can be a traumatic moment for many children: when they understand that they will have to leave their mother, they often burst into tears. A mother is the entire world to her child, especially when he or she is still very young. But in this case, it was the mother who had a problem.
This 31-year-old mother has repeatedly been upset. And apparently, this is due to her "dazzling" beauty - or so she claims. Read on to find out more:
via Irishmirror
Advertisement
Lena Nersesian is a successful entrepreneur and an influencer who has more than 1.6 million followers. And she is the mother of little Parker. Lena is a strong woman, an extrovert who is no easy to intimidate. But she gets very agitated and upset at her daughter's kindergarten.
In an interview, she said that she is judged negatively by the other mothers every time she picks up her little one from the kindergarten: "They think I'm a 'home wrecker', that somehow I'm going to try to seduce their husbands. But I'm not interested in anything like that," Lena said.
"The truth is that they are all jealous of my beauty and my great body: it's just jealousy," Lena added. So, apparently, Lena's problem is that she is just "too beautiful". But who is Lena Nersisian really?
Advertisement
Lena is a successful blogger, entrepreneur and businesswoman who built her brand from the ground up. Her digital content has made her famous on the web and she is very well-known. But this 31-year-old woman also holds a degree in psychology and has worked with children with disabilities in the past.
"My entrepreneurial skills, the fact that I've built my brand from scratch, always fade into the background as soon as people look at me - it's just what they see on the surface, my outward appearance," Lena stated somewhat dejectedly.
Lena's intention is to set an example for other women by proving that it is possible to maintain a successful career and be a great mom at the same time. But not only this.
Lena defines herself as a woman dedicated to her family: with her husband, who manages her podcasts, she has a very "traditionalist" relationship: she loves to cook for him and their child, make cakes at home and spends time at the park all playing together. What do you think of Lena's story?
Advertisement