Young son with cerebral palsy brings the wedding rings up to his parents: a tender moment that touched everyone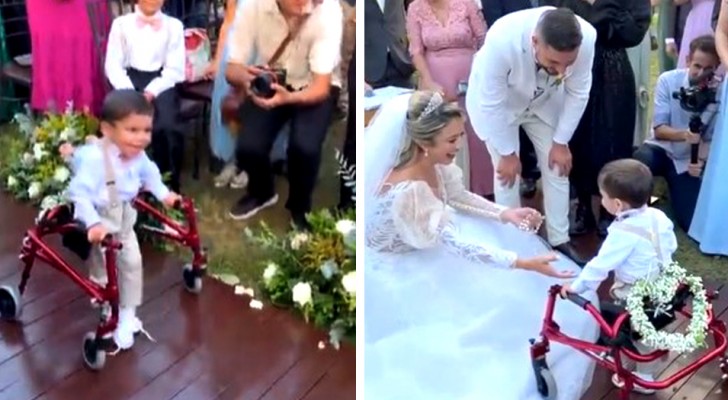 Advertisement
Marrying the person you love is the fulfillment of a dream and the beginning of a new life as a couple. If you then decide to have a child - or you already have one - everything becomes even more special, especially if the little one is able to be present on his parents' wedding day.
The two spouses at the center of this story know this fact very well. After deciding to get married, this couple organized a wonderful ceremony which included their little son, Enzo. And this son stole the scene when he brought up the pillow with the wedding rings to his mom and dad. Here is the story:
via Radio Karibena
Advertisement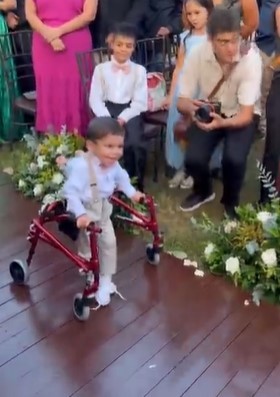 Josiane Amorim is a Brazilian entrepreneur who married Hudson Alves in a wonderful wedding ceremony. Planned down to the last detail in an outdoor location, the groom arrived on a white horse and the bride was attired in a fabulous white dress. A near-perfect day, but one thing was still missing: little Enzo.
But at the right time, Enzo made his entrance, carrying the wedding rings up to his parents. So, why was this a particularly moving moment? Well, many thought Enzo wouldn't be able to carry out this task: the small boy has cerebral palsy and cannot walk very well. But, thanks to the help of a walker, Enzo managed to complete his job as his parent's wedding page.
Advertisement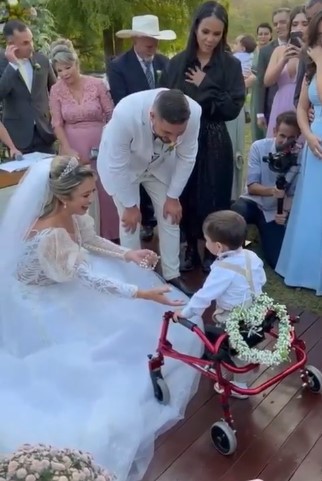 Josiane filmed the touching moment and posted her video to Instagram. "The first video got more than 4 million views, which is why I posted a second one and I am grateful for all the kind comments we received", Josiane said.
Being a mother and taking care of Enzo is the most important thing in Josiane's life, she said: "He is my daily source of inspiration, my strength. Family is the most precious thing in life and I feel honored to be the mother of this little prince".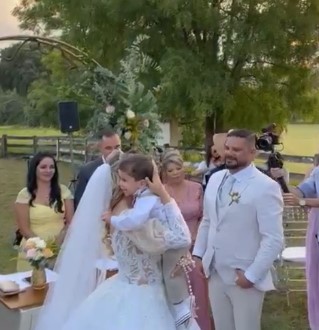 These words full of love and gratitude touched the entire web.
We can only wish Enzo the brightest future and all the best for this wonderful family.
Advertisement