Groom aggressively throws wedding cake at his bride, sparking a heated debate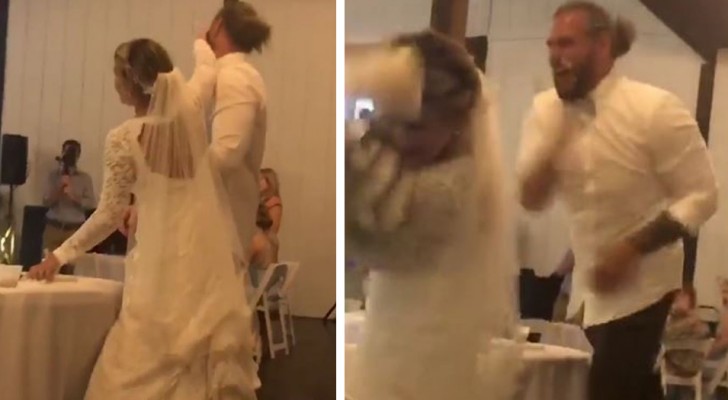 Advertisement
Everyone wants their wedding day to be perfect, but this almost never happens: there are too many variables in play for everything to go well. But some "unscheduled" incidents can turn into good memories for the bride and groom.
That was the case for Kelsey Carson and her new husband, Tony, both of Kingston, Tennessee, USA. The couple chose to share a video of them cutting their wedding cake (on TikTok account, @kelsboyd3) and received hundreds of comments. Here is the story:
via DailyMail
Advertisement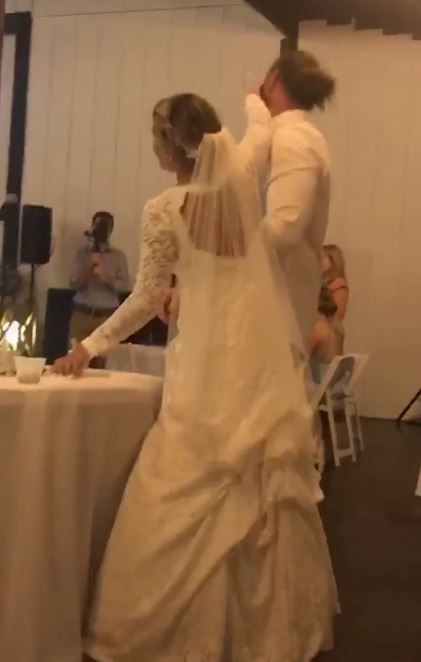 The video - which has garnered 2.8 million views - shows Kelsey and Tony participating in the questionable tradition of the "cake smashing", a jape that some brides and grooms play when cutting their wedding cake. This jape involves mashing some of the wedding cake into each other's faces. But unbeknownst to Kelsey, the groom had his own idea on how to make this moment "unique". Kelsey took a small piece of the cake and smeared it on her husband's face. The couple laughed, the guests enjoyed themselves, and all seemed to be going well.
However, when it came to his turn, Tony decided to up the ante and throw a huge piece of cake into his bride's face with enough force that she reeled backwards. But if you think that the bride was annoyed by this, think again: both Kelsey and her new husband laughed their heads off. Many viewers, however, did not see the humor in this incident.
Advertisement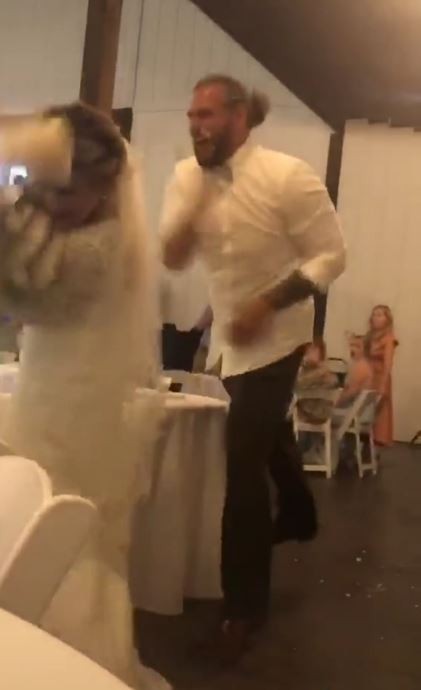 Some were even alarmed by what they saw: "Not only is this very aggressive, but it is also very embarrassing," commented one viewer. "If she's comfortable with him doing that in front of all of her friends and family, that's a problem. It should be her wake-up call," another viewer wrote.
However, not all viewers criticized the action, defending the spouses and advising crticial users to tone it down: "Guys, in the end she was laughing, she wasn't even angry," stated a young man. "Wow! You should avoid any relationship if you are so sensitive," commented another viewer.
What do you think about this incident?
Advertisement