Woman turns 107: to celebrate, her friends give her a bouquet with 107 roses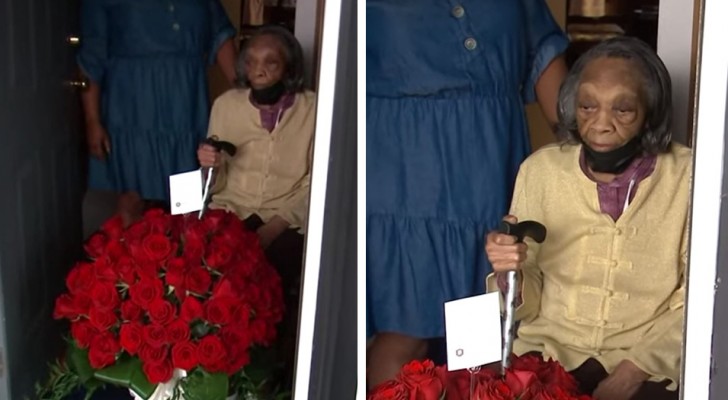 People all over the world celebrate their birthdays in special ways: there are some who throw lavish parties, while others prefer intimate gatherings with loved ones. Whatever form of celebration you prefer, it is normal to want to make this day special, unforgettable and fun.
For this reason, a parish community decided to surprise the oldest woman in the city, offering her a gift that she will never forget for the rest of her life. We reveal here what it was:
via Legit
Advertisement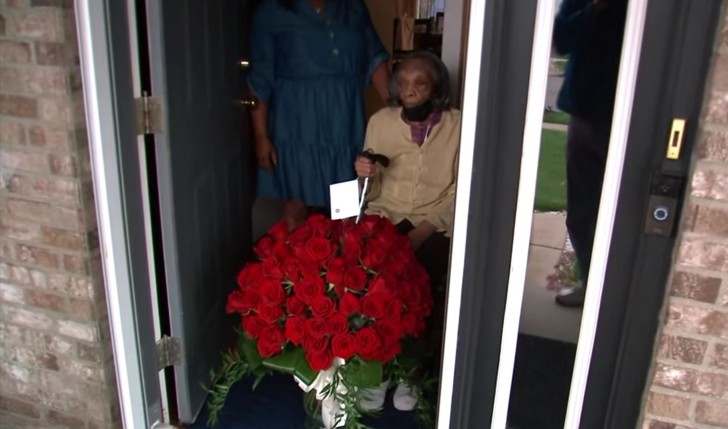 Ms. Elestine Lawson is a beloved granny from Westerville, Ohio, United States. The elderly woman celebrated her 107th birthday recently. On this day, Ms. Lawson was left speechless when she opened her front door and she found a special delivery from her church: she got 107 roses, one of her for each year of her life.
The tender scene was filmed and shows the granny saying: "They are just beautiful".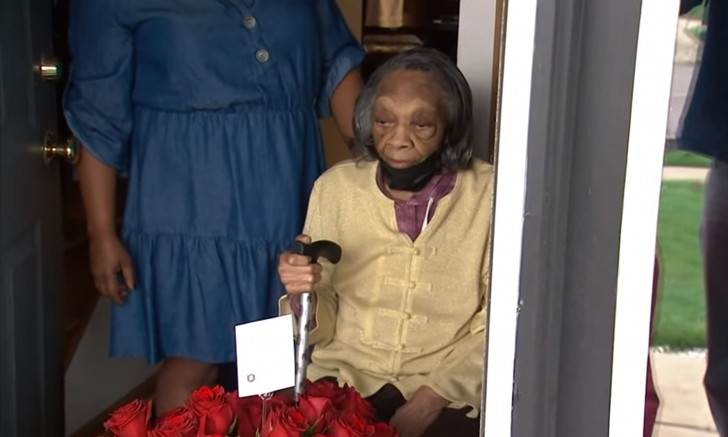 Ms. Lawson later learned that some members from her church decided to buy her the huge bouquet of roses at a flower shop near the city of Columbia. It was a fitting gesture for a lady who credits her faith for her longevity.
Ms. Lawson explained that her love for her neighbor and her faith in God have helped her deal with all the difficult periods of her very long life: "I spent many years in peace and was happy most of the time. I pray to the Lord every day; I thank him and I have decided to serve him as long as my heart continues to beat in my chest", said Ms. Lawson when she was asked what the secret to leading such a long life was.
And who wouldn't want to reach this venerable age and receive such a wonderful birthday gift?