A royal guard yells at a little girl who is in his way: "Out of the way!" (+ VIDEO)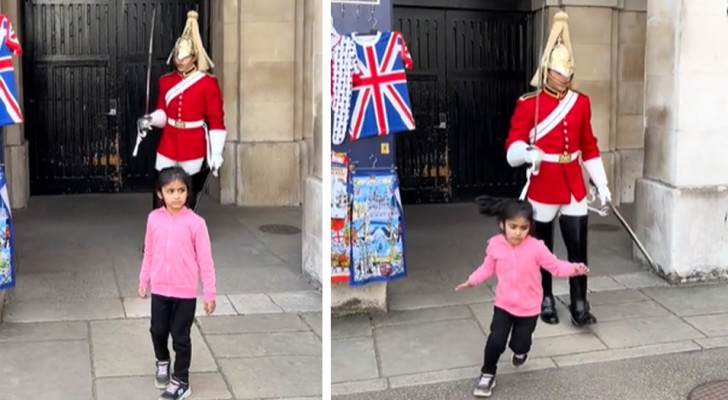 Advertisement
Everyone deserves to be treated with respect in their workplace, even the British royal guards - these are figures surrounded by an aura of seriousness and who cannot deviate even one step from their duty. Yet, there is no shortage of tourists who roam around freely and the guards are always ready to scold anyone who stands in their way, even children. Among the many videos that are posted online showing guards telling off tourists, there is one about a little girl standing in the path of a passing guard.
Advertisement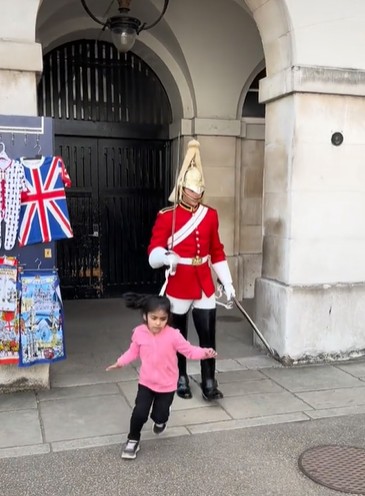 The video in which a British royal guard yells at a little girl - unaware that she is in his way - has gone viral. In the video you can clearly see the little girl running away, frightened by the shouting of the guard who, in an extremely brusque voice, yelled at her: "Out of the away!". Despite raising some smiles, many were outraged by the treatment the child suffered. For example, one person commented: "Did he really need to scare the kid like that?".
The child was standing in front of an archway when the soldier entered through a door in his uniform, yelling at her to leave. He is a member of the Life Guards, the high-level regiment of the Household Cavalry, and cannot be impeded by anyone.
While many were outraged by the incident, others blamed the parents of the child who, clearly, were not supervising her properly. "The parents should have told the child to stay close to them, as it's not exactly a secret that the Royal Guards can be scary," commented one user, expressing solidarity with the guard.
This is not the first time that the royal guards have been filmed acting like this: in your opinion, who is right in this situation?