Groom shows up at his wedding in a T-shirt and looking exhausted, while his partner is beautifully attired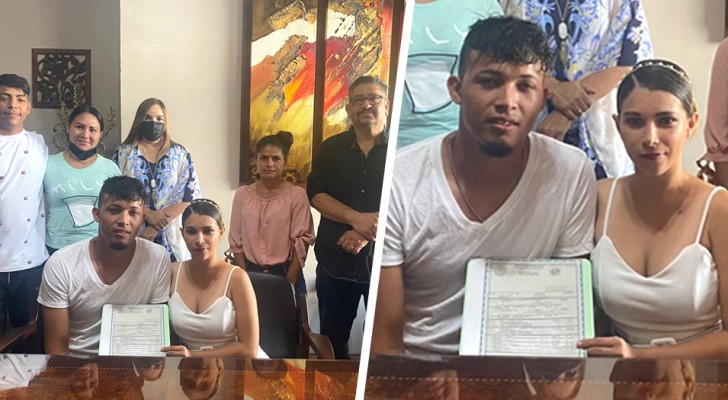 Advertisement
Hollywood films have taught us that at a wedding, things are done in a big way, starting from the dress, right up to the reception. Of course, only those who can truly afford to spend a lot of money will be able to do this. "Normal" people, however, have much more humble ceremonies and receptions - both for economic reasons and, perhaps, personal taste. Almost everyone, however, will agree that there are standards to be met, such as showing up at the ceremony in suitable attire, especially if you are the groom or the bride. Today's story, on the other hand, is about a bride's partner who showed up at his wedding wearing just a T-shirt.
via Facebook / Oficialia Primera del Registro Civil, Piedras Negras
Advertisement
Let's face it: your wedding day is certainly not an ordinary day! Yet, while we are used to imagining the bride in a beautiful white dress and the groom in a tuxedo, the subject of this story showed up at his wedding in a T-shirt and jeans. The white T-shirt had not even been ironed, and from photos, you can also see that the groom had a rough night. His partner, on the other hand, is impeccably dressed for her wedding. Users posted their critisisms of the man directly under a photo in which the two are holding their marriage certificate.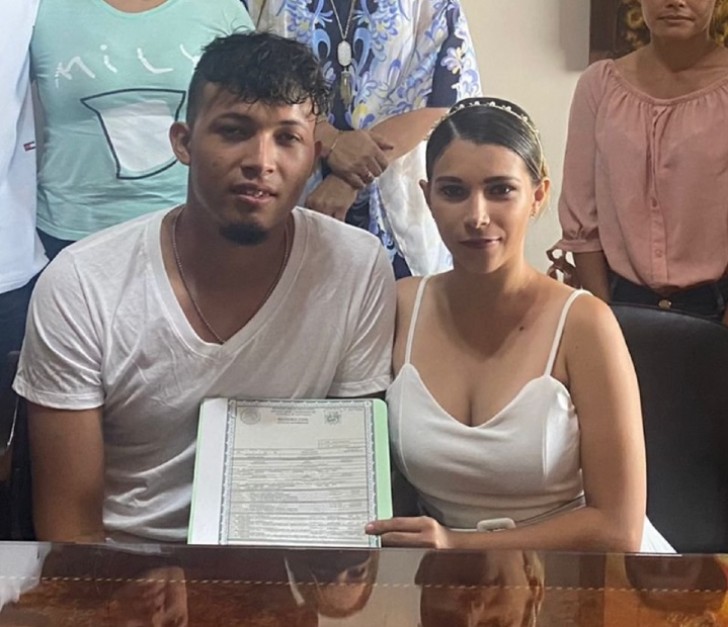 Facebook / Oficialia Primera del Registro Civil, Piedras Negras
"When you are invited to a wedding, but you don't know you are the bridegroom," is one ironically written comment. Other comments included: "Apparently the bachelor party was really good"; "He got out of bed and went straight to the church to get married." In fact, it is hard to think otherwise when looking at the wedding photo: everyone seems to be prepared apart from the groom. Not that the bride looks very happy about it, either.
We don't know what officially happened before or after this photo was taken, but the fact is that the two are now husband and wife is a fact. What do you think about this? Do you think it is a lack of respect to dress like this for your wedding? Let us know in the comments!