Woman kneels in front of the Colosseum to ask her partner to marry her: he runs away (+ VIDEO)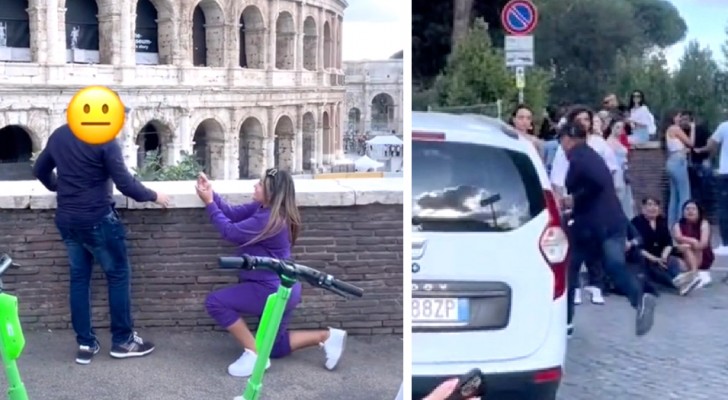 Advertisement
Getting married is the hope of many couples who, after many years of being in a relationship, want to fulfill their dreams of true, complete love. Usually, the couple discuss this issue and express how they feel about marriage. Thanks to good communication, many misunderstandings and invalid assumptions can be avoided. In a video on TikTok, a couple was filmed making a marriage proposal, but things did not go exactly as planned. Let's see what happened:
Advertisement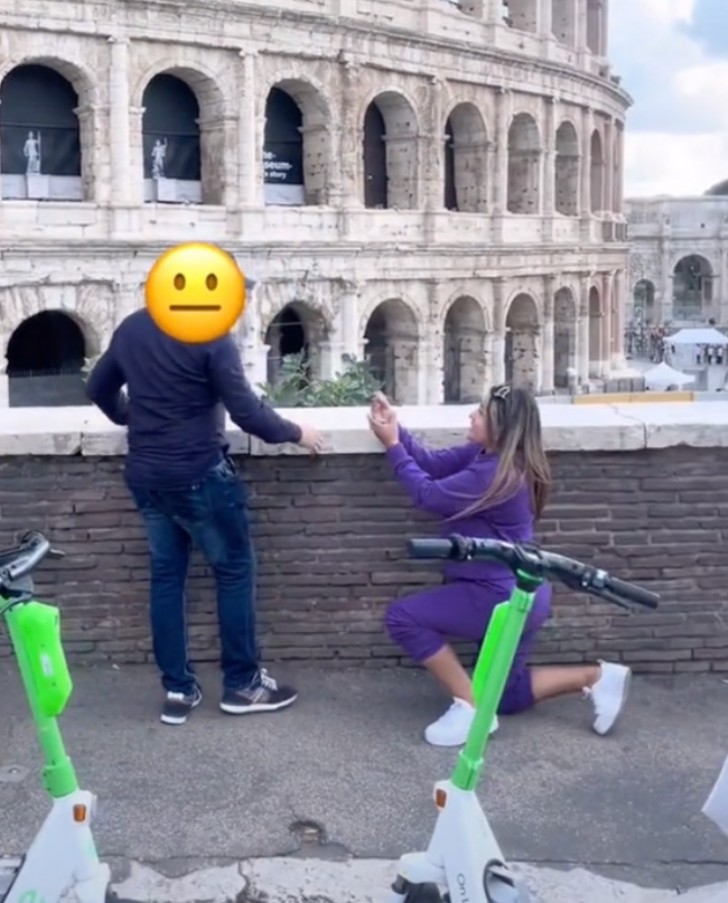 Gabriela Grajal was on vacation with her boyfriend in Rome, Italy, when she witnessed a scene she would never forget. It felt was a quiet, sunny morning at the Colosseum - a famous monument and meeting point for thousands of tourists - when suddenly a young woman knelt in front of her companion, with an open ring box in her hand. The woman was publicly asking the man to marry her, watched by of dozens of tourists. Although the woman was quite brave to take the initiative - usually considered a male prerogative - her plan did not go as she imagined it would. Gabriela, also present among the tourists, began to film the scene.
Advertisement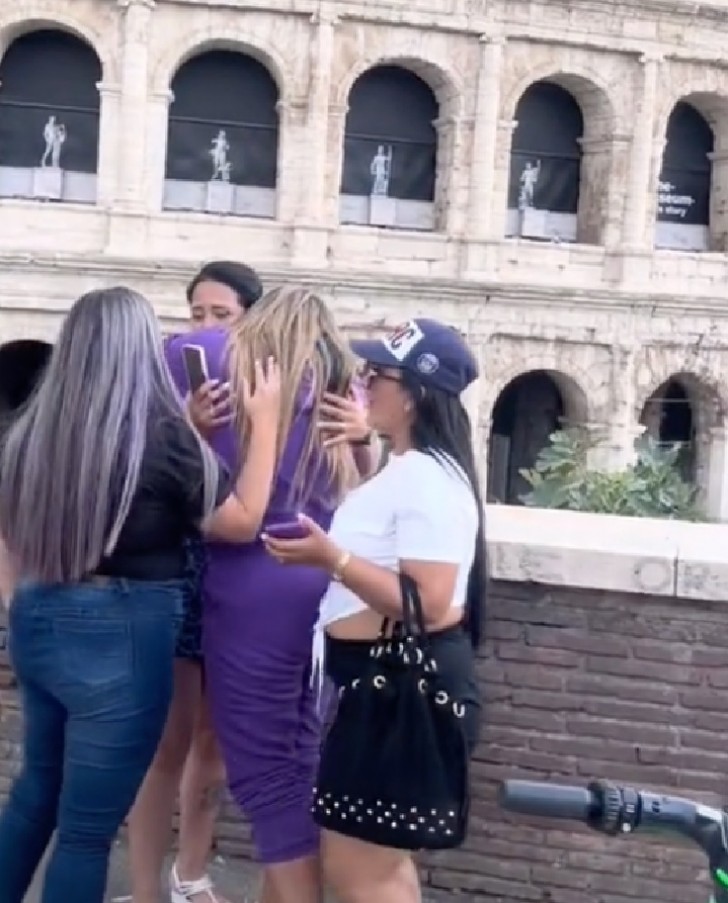 The man, who suddenly saw his partner kneeling in front of him with a ring, evidently felt embarrassed and was very unwilling to answer "yes" to the woman's proposal. In the video posted by Gabriela on TikTok we can see how the man tries to get the woman to stop kneeling and is visibly embarrassed by the whole situation. Unable to convince the girl to get up, the man then acted in an extreme way: he ran away, as fast as his legs would carry him, to the bewilderment of everyone watching. The woman burst into tears from such a clear refusal and, naturally, many people intervened to console her, even though they were strangers.
The video garnered thousands of views and many expressed their sympathy for the jilted girlfriend.
We don't know for sure how things turned out, but it looks like this couple should have communicated a bit more effectively, don't you think?
Advertisement