Son saves his money to invite his dad out for a meal on his birthday, but the bill is too high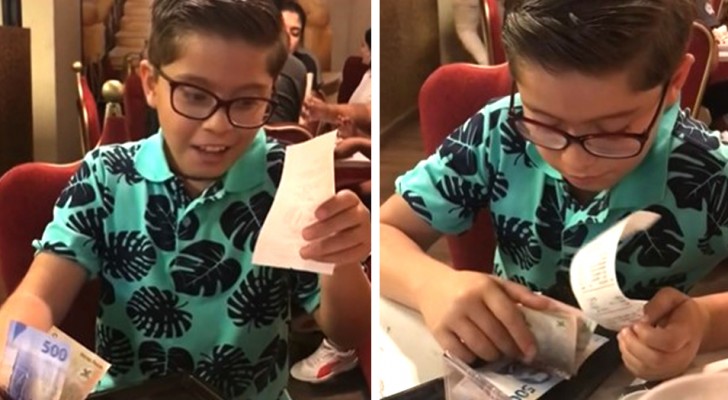 Advertisement
We know that every parent is ready to make sacrifices to keep their children happy. This is something usually taken for granted, but the same does not apply when we see children trying to treat their parents to something special. Usually, it is difficult for this to happen, and for this reason, when it does, we are amazed.
This is the reason why the video in this story went viral and attracted many viewer comments. But let's find out together what caused so much talk.
Advertisement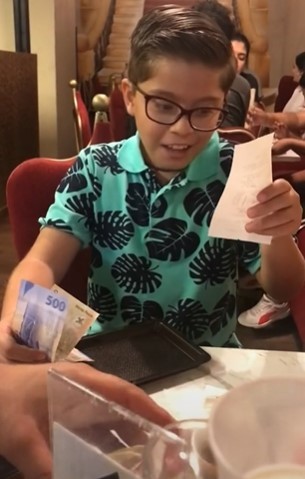 Usually, fathers and mothers are in charge of organizing birthday parties and other celebrations for their children. But there is a Mexican child who, on the contrary, could not wait for his father's birthday.
Maybe because it was a special day, maybe to just do something nice, or maybe just for make his father happy, this little boy saved up his pennies to buy his dad a birthday lunch. So, it was too bad things didn't go as smoothly as he hoped.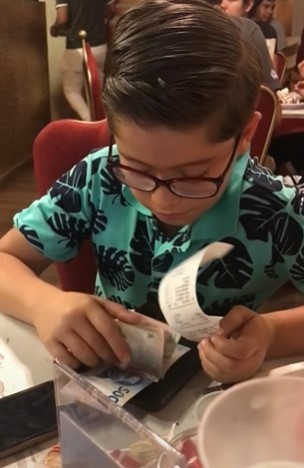 The child had saved a bit of money but it was not enough to pay for the full bill. In a clip posted on Tik Tok by user @lizetteviridiana, the little one is seen getting the bill from the waiter, and then being stunned by the amount.
Unfortunately, the boy did not have enough money to pay the full bill and this made him laugh and be embarrassed at the same time. And despite recounting his money a few times, he did not have enough.
Advertisement
Despite this and despite having to add his own money, we are sure that this boy's dad was delighted by what his child did to make his birthday unforgettable.
After all, it's the thought that counts, right? Congratulations to this little man.