Youngster asks for a Titanic-themed party for his birthday: he even sings the famous soundtrack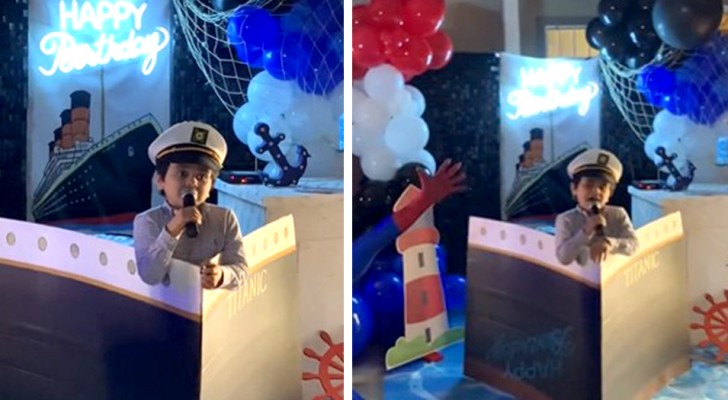 Advertisement
When you're young and your birthday is approaching, you can't wait to have fun with your friends. There are many ways of doing this and it is increasingly common to be inspired to have a party themed on a popular, fictional character, a cartoon or the subject of a book.
Usually, it is the little ones who chose the theme for their parties. But what would do if your kid asked you to base their party's theme on a film which is not considered one for children? One family had this experience, so let's find out together what happened:
Advertisement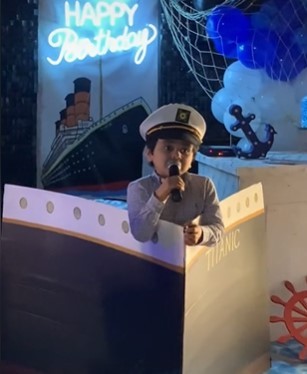 Monica Vasca is the mother of two brothers who celebrated their birthday together. Each of her little ones had the opportunity to choose a theme for the party. One child wanted to have a Spiderman-based party. But the other child opted for something decidedly unusual.
The brother in question, after seeing a certain movie, fell in love with it and asked his parents for it to be the theme of the party. This film was Titanic, so everything would have to have a naval theme. So, in order to please both her boys, Monica organized a "half-and-half" party.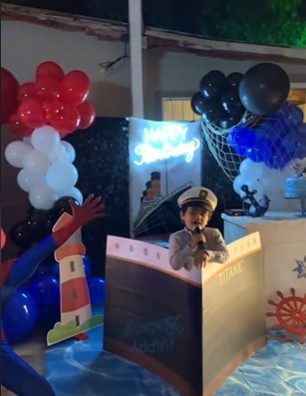 In a video posted by Monica to social media, the room rented for the party can be seen decorated in two different styles: on one side, in the colors of Spiderman; on the other side in the style of the Titanic movie. One brother was dressed up as the famous superhero; the other was decked out in a naval captain's uniform.
Additionally, the young Titanic fan delighted the guests by singing the famous soundtrack from the film. Obviously, the clip immediately went viral and got more that one million views, propelling the child to stardom. Followers left many comments applauding the young boy and his original party theme choice.
Are you impressed by this kid's creativity and imagination?