"I want 10 children and each one must have a different dad: I won't stop until I reach my goal"
Many people, who have reached a certain age, strongly want to have a child. There are those who wait for the right moment and to meet the right person - an ideal companion with whom to spend their lives; there are others, however, with different ideas.
This is the case of the woman we are about to tell you about here. She has decided to create a family with children of different nationalities. If you are thinking she adopts, the you are wrong. She has found very original way to put her ambitions into practice. How did she do it? Let's find out together: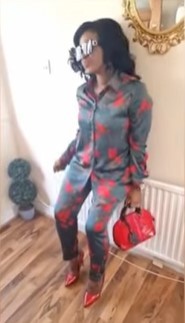 In a video posted on the internet that went viral, the 36-year-old woman attracted the curiosity of many users for her confession. "I want to have 10 children and each must be of different nationality," said this mother. How can this be achieved? Simple: the woman has decided that each of her children will have a different dad.
This is an unorthodox choice of which she seems to be extremely proud of and, in fact, she seems very happy and satisfied. It all started with her first pregnancy at the age of 14. From this moment on, the woman decided not to stop and has grown her family progressively with different partners. But she still wants 3 more children to complete her goal (of 10 kids).
At the moment, the 36-year-old is the mother of "only" 7 children and, consequently, she wants 3 more to complete her family project. Will she be able to find three other men willing to father these "missing" children? We do not know, but what we are sure of is the reactions of many users who read about this story.
These are some of the questions asked of her: Some asked simply why? Others asked where this ambition comes from; still others asked if she has ever had a steady partner; did any of the fathers know about each other? Unfortunately, the woman does not intend to answer these questions, but prefers to leave her motives a mystery.
What do you think of this story?