Student shows up at her graduation ceremony in slippers, but readers defend her from criticism
How important is looking good a factor for you in certain contexts? There are many situations where extra attention is required to the way you look: clothes, makeup, shoes - all of which, when taken care of, help make anyone look more attractive. Usually, weddings, baptisms or graduation ceremonies are amongst the most important events in people's lives, which is why attendees always try to look their best. This does not mean that showing up with a less flashy or less formal outfits is synonymous with sloppiness or disrespect. One young woman, however, was criticized for going to her own graduation ceremony in a pair of slippers. Does this make her a less worthy student? Absolutely not!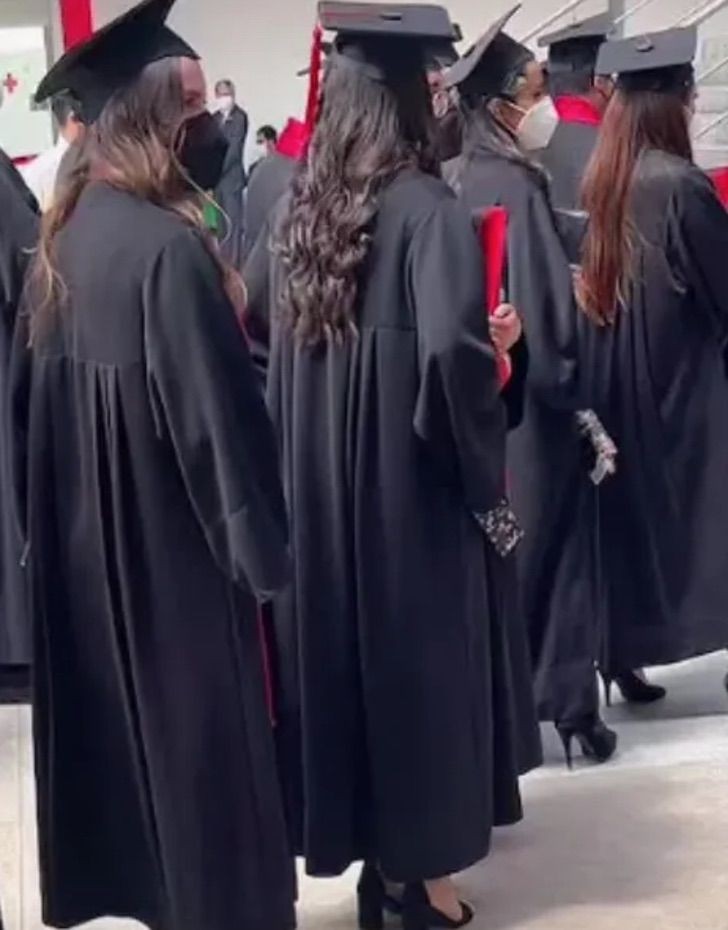 Although an individual's look and outward appearance cannot show their real character, one often tends to judge a book by its cover. This is, of course, a superficial judgement. The character of a person cannot be determined from what they wear. A young student was criticized on social media for wearing a pair of Crocs (rubber slippers), to her graduation ceremony. TikTok user "vnhqok" published the video with the intention of mocking this student who, in her opinion, "was dressed inappropriately" for such an important occasion.
Fortunately, not all users have taken the same tone with the student and many have stated that the most important thing is that the young student has graduated. Being a good student is more important than attending a ceremony in high heels.
Wearing a pair of slippers does not indicate a person's intelligence, nor their academic achievements. So, why judge people on their fashion choices? Moreover, there may be several reasons that led the girl to choose to wear these comfortable slippers on such an important occasion: economic reasons, personal insecurity, greater comfort, corns, bunions, etc...
After all, who are we to judge others?