She flaunts her €36 euro wedding dress purchased online: no one notices how cheap it is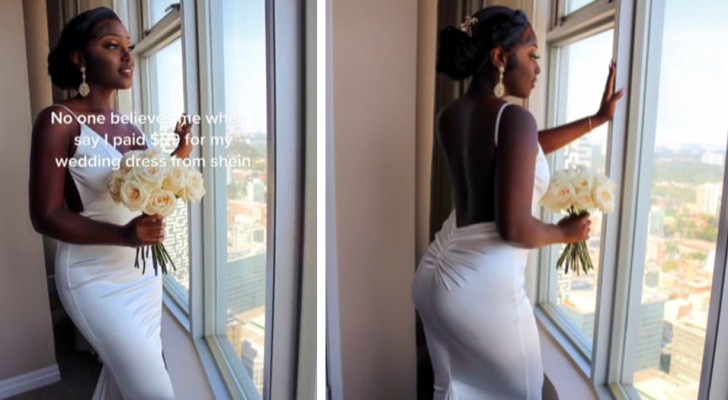 Advertisement
Many women spend hundreds, if not thousands of dollars on the perfect wedding dress. After all, you're hoping to get married only once and it's the most important day of your life, so you want the best, right? Most wives-to-be, in fact, spend days in bridal boutiques trying out a myriad of different models and designs.
Still, one woman wanted to keep the costs of her special day down and took the risk of buying her dress from a fairly inexpensive, online store. Young Ann Reckley, from Toronto, Canada, posted a video on TikTok to show off her second-hand wedding dress.
via The Sun
Advertisement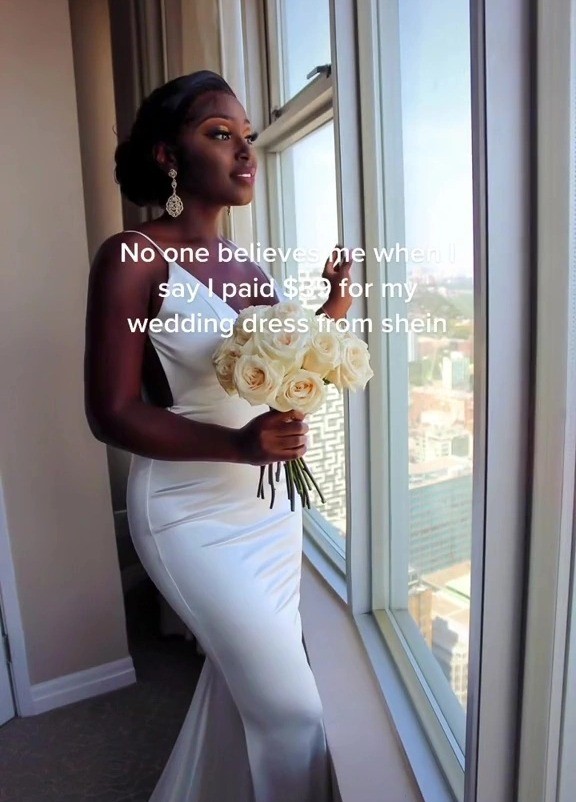 "Nobody believes me when I say I paid € 36 euros for my wedding dress," explained Ann. "For a long time people have asked me where I got the dress and I never told them that, in fact, I bought it on Shein. We spent less than € 500 euros on our wedding in total," she added.
In the video, Ann shows off her wedding dress. It is a very refined, extremely elegant model. The simple white dress with straps is floor length and features a ruched (gathered) detail on the back. It's a simple slip dress that looks great on Ann's figure and doesn't appear to be cheap, quite the opposite. It looks expensive, and while it is simple, it is very chic. The bride also revealed that she bought her shoes at an equally inexpensive chain of stores, in a further attempt to keep costs down.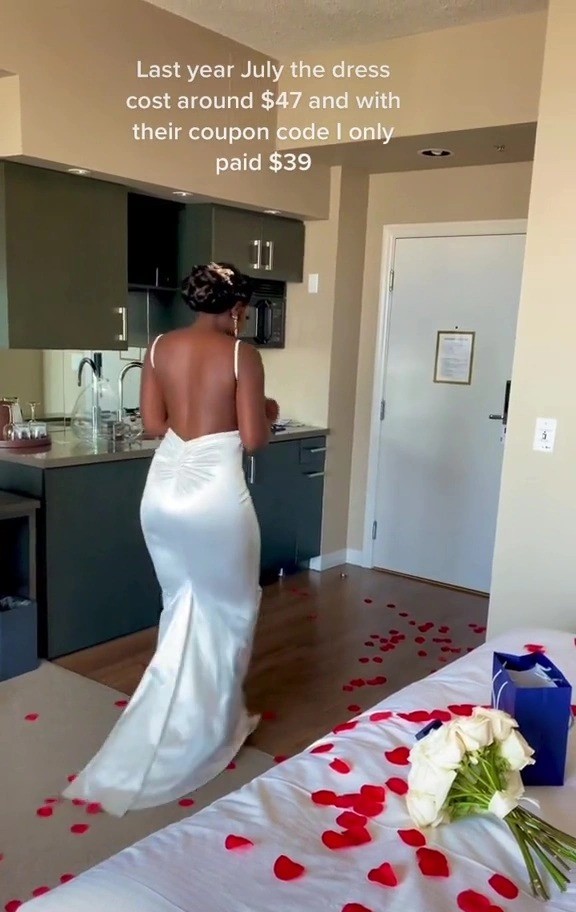 Ann's video clearly impressed many internet users, as it amassed 4.5 million views. Specifically, she got 898.5 million likes, 7,447 comments and 10.8 million shares. Many TikTok users were stunned and impressed by the price of Ann's gorgeous dress, and many have commented on her video.
Advertisement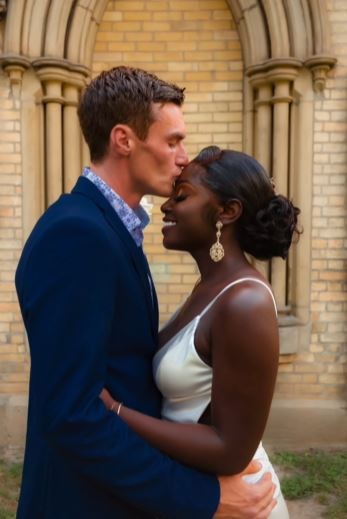 "I really like this dress! Weddings shouldn't be expensive and you have found an amazing solution!" commented one user. "If you hadn't disclosed the real price, most people would have guessed the dress cost over $ 1,000," wrote another. "It is not important what you wear, but HOW you wear it," observed another user.
And would you ever rely on an online store to buy your wedding dress? Let us know in the comments!