Young woman finds a metal disk in her bag that turns out to be a GPS tracker: "Girls, be careful"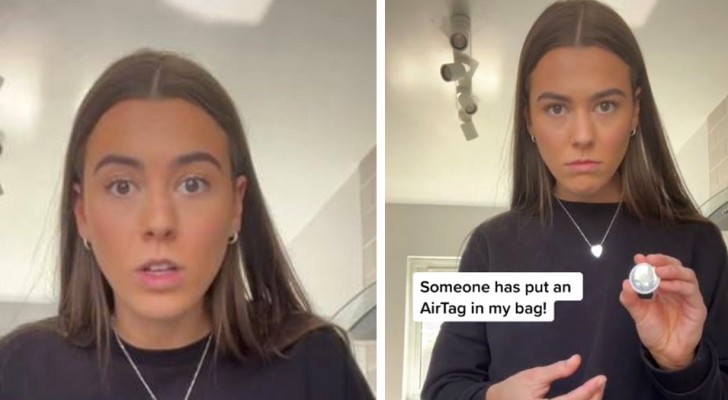 Advertisement
We all have to deal with technology and technological products every day that, by now, have become part of our daily life, changing our habits and customs. Just think of the internet and its infinite potential. Have you ever wondered, for instance, why you get advertisements for products on your browser that you have only looked for once or even that you have deliberately searched for in the past? As you may have understood by now, the price to pay for all the technological efficiency in which we are immersed is undoubtedly our own privacy. By now, it is possible to trace the movements and preferences of everyone - all you need is a smartphone or, in general, access to the world wide web. One thing is certain: keeping everything under our control and private is practically impossible.
Proof of this is TikTok user "Molly", who revealed her disturbing story in a post to the social media platform.
Advertisement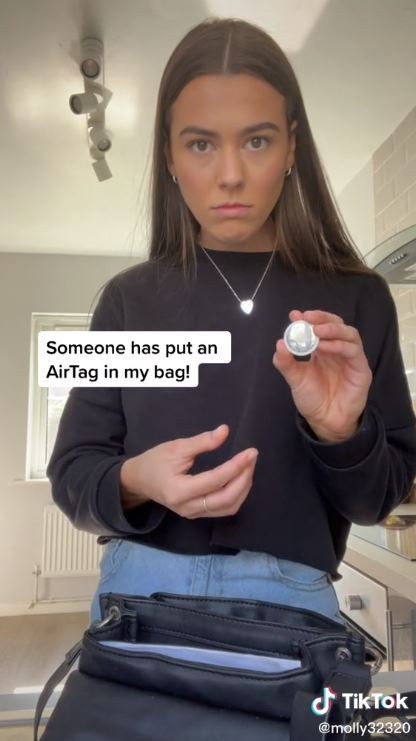 This TikTok user posted a video with a disturbing dimension, through which she wanted to warn all women who could find themselves in the same situation as she did. Molly found a strange metal object in her bag - an object that she initially did not recognize and which immediately aroused her suspicions. The size of a coin, the strange object turned out to be a GPS locator, used to track down all her movements. Molly, of course, had never seen that item before and she worried she became very worried, as it appeared that someone had purposely hidden this device in her bag while she was shopping.
Advertisement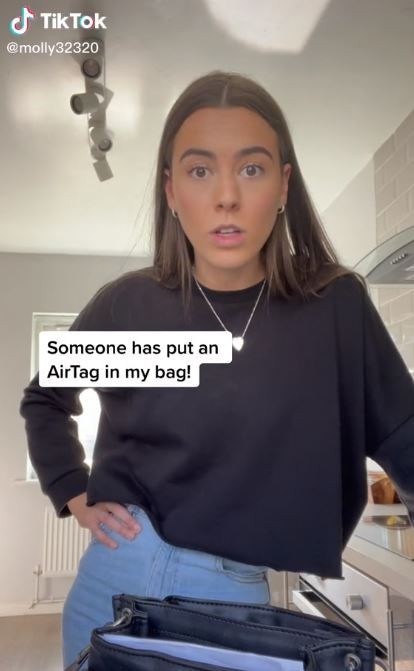 The main purpose of the object she found - an Apple AirTag - is actually much more innocent than the one for which it was used on this occasion: by connecting to smartphones and tablets, these disks are able to send their location to someone who is looking for the object into which the tag had been placed - useful for finding something which may have been stolen or mislaid. But as Molly stated in her video, someone had put the disk in her bag on purpose, in order to track her whereabouts.
The woman immediately got rid of the tracker, destroying it, and warned all those girls and women who could find themselves in the same situation: "Girls, if something like this has happened to you before, be careful. If you find one of these AirTags in your bag, get rid of it immediately. "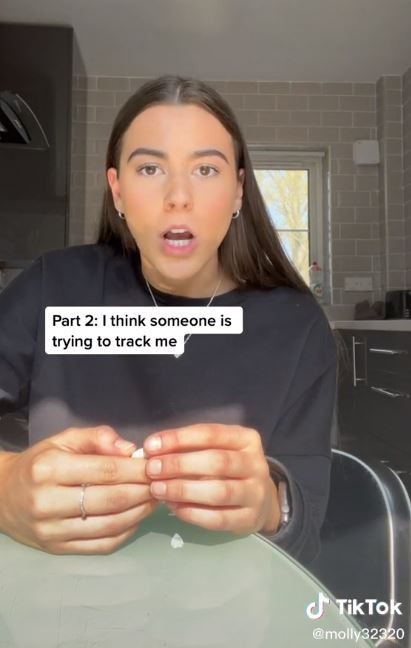 The woman's TikTok followers responded in solidarity to what happened to Molly and everyone encouraged the young woman to contact the police, since it is not the first time that such devices have been used for shady, ulterior motives.
Although it is true that technology is always by our side to support us in our endeavours, we must always pay attention to how it can be exploited for nefarious ends. In short, keep your eyes peeled!
Advertisement