"I have 8 children to raise: we shower together to save time and they go to bed whenever they want"
Advertisement
As we all know, there is no parenting manual for parents to follow, and everyone chooses to educate their child as they see fit (and to the best of their abilities). The methods and tricks used by parents do not always work with all children: you have to follow what works best for your context and situation.
Heather is a 29-year-old super mom with 8 kids, and on TikTok she unveiled four of her educational methods, which have always worked very well for her, but which for most people, are highly questionable. Let's see together what these are.
Advertisement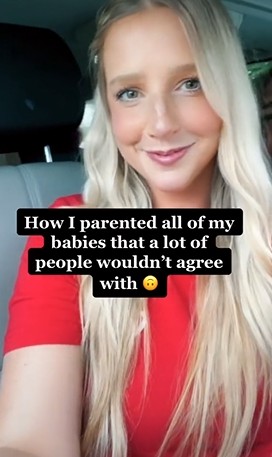 Heather's videos on TikTok are very popular and her account is now followed by nearly two million people; apparently, users are very interested in her practical advice and the adventures of a woman who had the strength to give birth to 8 children - and who continues to care for them every day of her life. How does she do it? Some mothers are exhausted (rightly so) just by looking after two children, so how does Heather keep order and deal with eight children in her home? The young mom gave some answers in a video, specifying that not everyone will agree with her way of raising children.
First, Heather claims to share a bed with all of her children - in complete safety, of course. She also revealed that, unlike many moms and dads, she doesn't force her kids to go to bed at a set time, but that they can decide for themselves how long they want to stay up (as long as Heather, stays awake with them too, of course).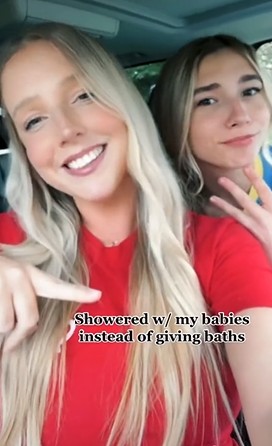 Another of Heather's methods that has caused some controversy concerns the various soaps and cleansers used for her little ones: Heather has never bought special soap for her children. For many parents, this option is not feasibile as children often have very sensitive skin and may develop dermatitis or other unpleasant medical conditions from using (adult) soaps that are too harsh. In addition, the mother says she showers with her children, to save time and also reduce power and water consumption. Sometimes, they even take a bath together, but showering is usually the rule.
Although many users have criticized her for these methods, many others have praised and supported her: "Showering with kids saves a lot of time," wrote one user, while another commented: "It is always so interesting to me to see how other parents go about their parenting. Nothing you describe would work for me, but that's okay !! Happy and healthy children = happy parents. "
What do you think of these "tips"? Have you ever followed another parent's guidelines?