Wife discovers her husband's affair with the nanny thanks to a photo taken on vacation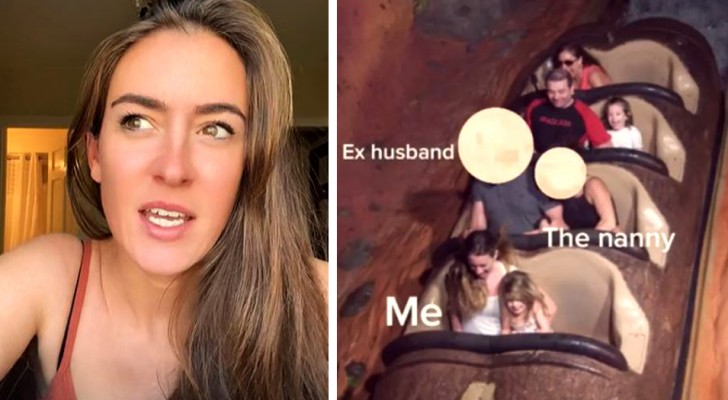 Many couples with children decide to hire a babysitter or a nanny. Whether it's because of work commitments, travel, or simply because one feels the need to have a hand around the house, it's not uncommon for a family to choose to hire a nanny. In most cases, relationships with the employee are good: the children have fun and the parents are able to better manage every aspect of their everyday life thanks to this support of this helper at home. Unfortunately, there are exceptions and sometimes unpleasant episodes such as the one that happened to the female subject of our story can occur.
Looking back at some vacation photos, this woman, Natalie, discovered that her husband was cheating on her with their nanny. Here is the full story:
via Mirror
Advertisement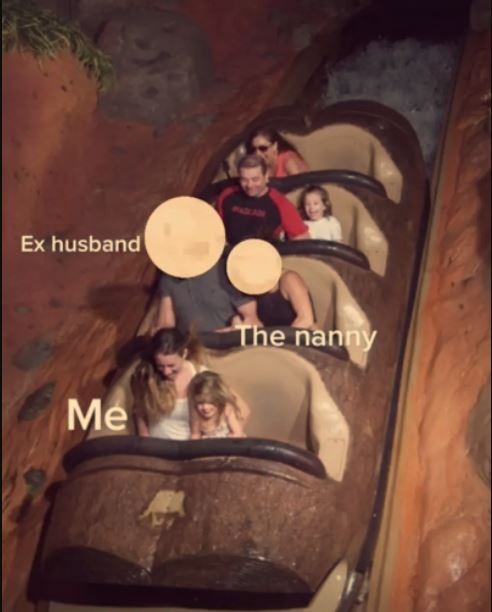 In a video posted on Tik Tok, Natalie showed a photo that seemed totally innocent and perfectly normal. In the shot we see the whole family, including the nanny, in a happy moment at Disney World in Florida. If you look closely, and according to what Natalie, user @ibizadaze, has stated, you can see the nanny with her head resting on the shoulder of Natalie's husband.
Perhaps she could have ignored this photo and pretended nothing truly untoward had happened: perhaps the nanny was frightened or tense at the steep descent of the ride and she had acted on instinct and clutched at her employer out of fear. Too bad, then, that this turned out not to be a one-off episode. Natalie, in fact, said that in other photos the two are always shown as being in close physical contact.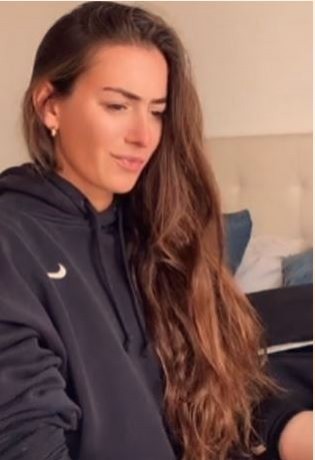 So, after her suspicions had been raised, Natalie decided to confront her husband and nanny with her evidence. Unfortunately, her husband confirmed her suspicions and confessed to having an affair with the nanny. As soon as she learned this, Natalie separated from her husband, who continued his relationship with their babysitter.
The video, captioned "We went to Disneyland and took the nanny with us. To help the children ... not the husband", went viral on the web in a very quickly, reaching millions of views. Many have commented, admitting that they were incredulous after seeing the photo. Many women who work as nannies also made themselves heard and pointed out that, in addition to the nanny's head resting on the man's shoulder, it was already suspicious that the nanny was sitting next to him and not to the children.
Advertisement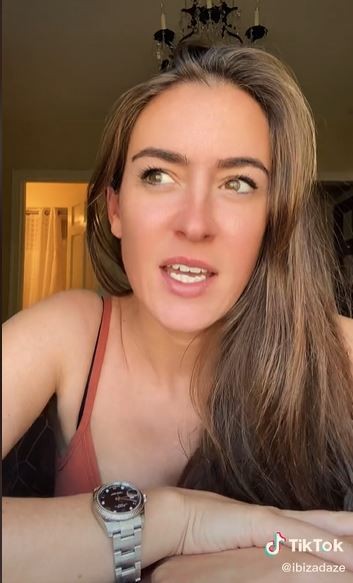 In the following days, Natalie updated her followers on developments and said she had heard from her ex-husband and how he had said he was sorry and wanted to make amends. But Natalie says there is no chance of forgiveness and a reconciliation at this point.
Have you ever found yourself in an uncomfortable situation like this? What do you think about this story?