Mother-in-law fires babysitter and tries to secretly breastfeed her granddaughter: the father goes on a rampage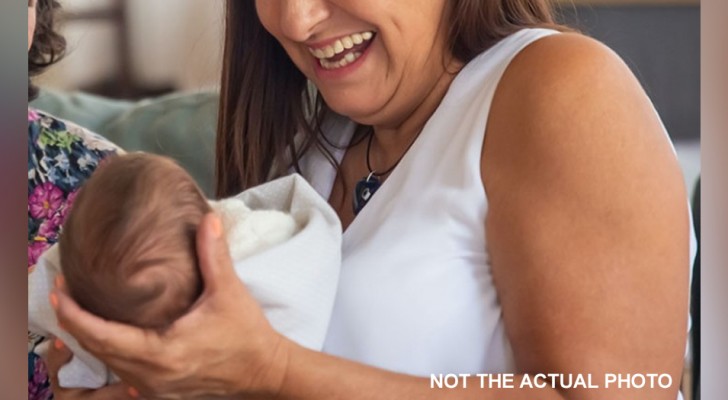 Advertisement
A father told his story on Reddit about the heartbreaking loss of his wife when she gave birth to Sammy, their first daughter. Unfortunately, the woman died during childbirth, and she left her husband alone to take care of a newborn. This was truly an upsetting family tragedy, whose dramatic impact did not end just here. The man, although he was helped in the first few weeks by Sandra, his mother-in-law, later discovered that the woman was trying to breastfeed her granddaughter, to try to generate some sort of maternal physical contact (at least, in her mind). On top of this, the woman had taken the liberty of firing the babysitter the man had hired to take care of his daughter while he was at work. Read on to learn all the details of this disturbing story:
via Reddit
Advertisement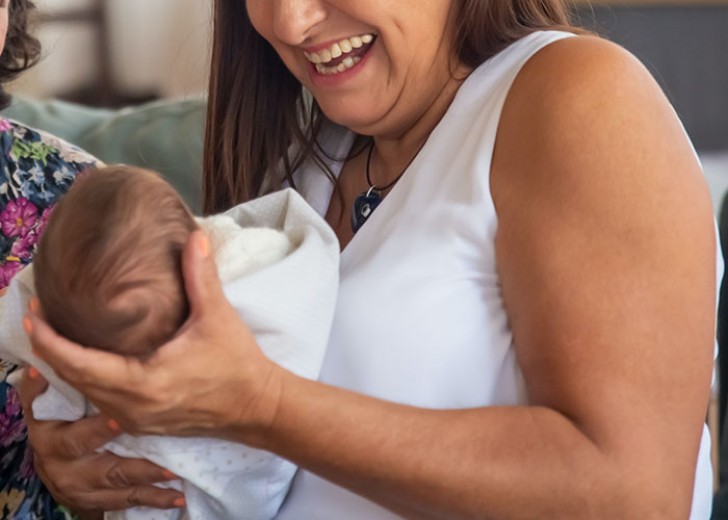 The man said he had lost his wife, aged only 34, during a difficult childbirth. The woman managed to give birth to little Sammy, and she was entrusted to the care of her father and his mother-in-law, Sandra, a 56-year-old woman. Such a serious loss leaves an indelible mark on anyone and surely this new dad would have to work very hard to get back on his feet. He never expected, however, to have to deal with his mother-in-law regarding what he himself believes is totally unacceptable behavior. Initially, however, everything seemed to go more or less normally:
"Sammy is 4 months old now, and before I went back to work, I asked my mother-in-law if she could recommend a nanny who could take care of my daughter while I was at work. She offered to babysit Sammy for free. I told her that she is welcome to come over to the house at any time of the day, but that had I decided to hire a nanny to take care of Sammy fulltime. But my mother-in-law insisted on doing the babysitting herself, so I eventually accepted and gave her a copy of the house keys. She usually arrived 30 minutes before I left for work, and when I got home, she stayed for dinner and left after putting Sammy down to sleep. "
All went well during the first two weeks, until Sammy's father noticed that the milk powder intended for his daughter was not being used. How was this possible? Was his daughter not eating?
Advertisement
At this point, the man asked his mother-in-law for an explanation: "I asked Sandra why Sammy was not drinking her formula. She said she is trying to breastfeed my daughter. At first I thought she was joking, then I realized that she was serious - she was not kidding at all. She said that Sammy needed to latch on to her breast for a few minutes every day in order to "activate" her milk supply. I almost lost my mind, I told her she was forbidden from doing and that she should stop immediately. She replied that she would stop, but I then I caught her again! I confronted her and told her she is no longer allowed to take care of my daughter".
Sammy's father then took parental leave to search for a new babysitter: "I found one, but after only two days, she didn't show up. When I called her, she said "my mother" had fired her the day before. When I asked her to describe the woman who had thrown her out, I found out it was Sandra (my mother-in-law). She got into my house using the key I gave her and fired my nanny. " The man was furious. He and his mother-in-law argued heatedly until he told her to leave - but she refused and threatened to call social services. At this point, the man called the police and his mother-in-law was charged with trespassing.
The man, despite being furious with his mother-in-law, still wonders now if his reactions were over the top: "I know my mother-in-law is grieving the loss of her daughter, so am I. But she really crossed the line when she ignored my wishes. Now she is very angry with me. "
The man's followers on Reddit reassured the man, telling him that he did everything possible to safeguard himself and his daughter. What do you think about this story? Do you think that the mother-in-law really did cross the line?
Advertisement