Young bride is moved when the man who received her deceased father's heart accompanies her to the altar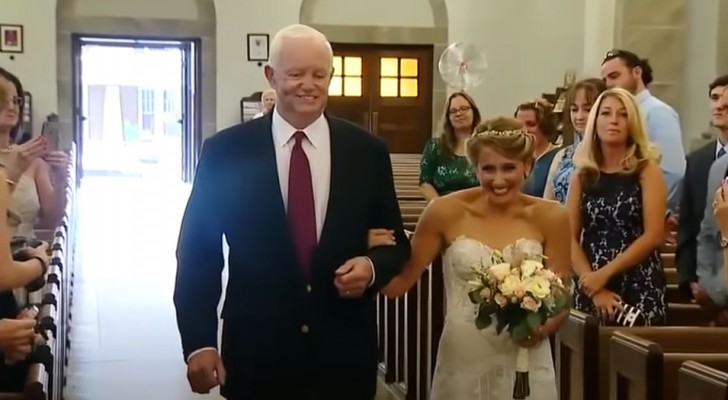 Advertisement
Jeni Stepien walked down the aisle of the church, directly to the altar, with "her father" - even though he was not physically present there for her. At her bride's side was another man that day, Arthur Thomas, a man who managed to make her feel the presence of her late father on her important day. When Jeni's father died, in fact, Arthur received his heart in a transplant and, only thanks to this organ donation, was he able to survive. Years later, the man who had received Jeni's deceased father's heart accompanied her to the altar on her wedding day.
via CNN
Advertisement
On the day of your wedding you would probably like your parents to be close to you and, especially the bride, would like to have a father who can accompany her to the altar. This is not always possible and, fortunately, there are many ways to try to remedy this situation as much as possible: a relative or a dear friend could, in fact, take his place. Arthur Thomas didn't hesitate when Jeni Stepien asked him to accompany her to the altar.
The two had never met each other in person, but in the long 10 years that elapsed between the death of Jeni's father and her wedding day, they had exchanged letters and phone calls, never losing contact. All this time, Jeni's father's heart was beating in the man's chest.
Arthur recalled: "Jeni wrote me a letter and said 'Dear Tom, I am the daughter of the man whose heart is inside you and I will be getting married on August 6. I wanted to ask you, if you are willing, would you accompany me to the altar?'". This was a request that the man immediately accepted, after asking the opinion of his daughter.
For Jeni, it was a bit like her father was there with her, in a very emotional and touching manner, to say the least. "I'm so excited," said the bride, "it's like the whole family is gathered here now. It's like everyone is here."
Advertisement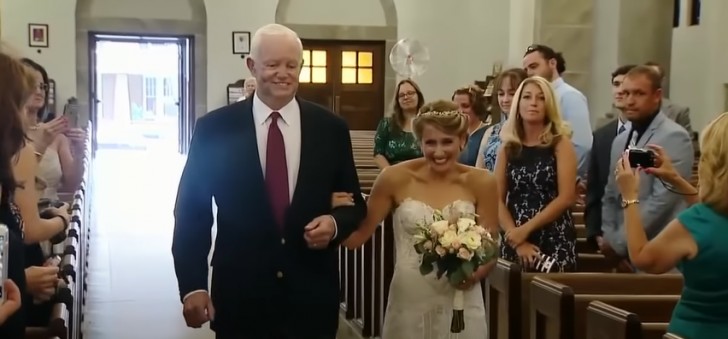 Arthur felt honored and even obliged to reciprocate for all the gratitude he felt as an organ donor receipient. And once they met in person, the man even allowed Jeni to feel his heartbeat - her father's heartbeat. The bride's sister also couldn't hold back her emotion, of course: "Just hugging him made me feel like I was close to my dad again, which on this day was perfect. It was just what I needed."
Jeni finally expressed her gratitude to those who choose to make organ donations: "It's just like having my father here and it's great, because we share this story with others and so other people will see that organ donors are wonderful people."
Surely, this is a story that cannot fail to move you.