Down Syndrome child is bullied: the President of the Republic accompanies her on foot to her school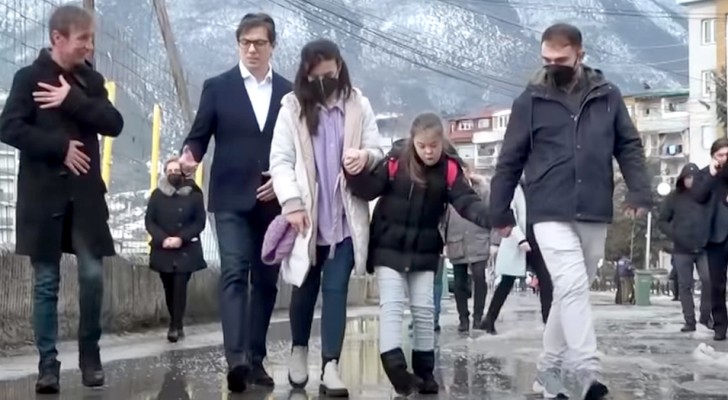 Advertisement
To put an end to the scourge of bullying, we need really strong actions and not just symbolic gestures; this enormous social and cultural problem is not only a feature of Western society but is present in the whole world, and its victims are those who always lose out in the end, subject to psychological damage and trauma. And this is what happened to this 11-year-old girl who lives in North Macedonia, and who is bullied in at school for having Down Syndrome.
via Daily Mail UK
Advertisement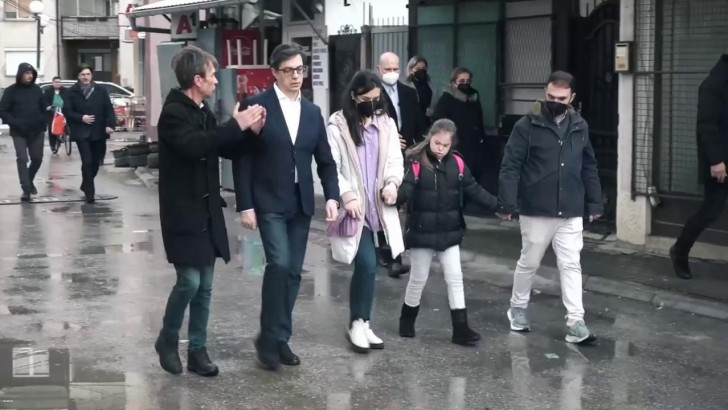 The 11-year-old girl is named Embla Ademi, and she has become a real star on the web and of the Balkan nation where she lives, after the President of the Republic of North Macedonia showed up at her family's home to carry out an extraordinary gesture of kindness. The president decided to give a very strong signal against bullying and decided to accompany the 11-year-old girl himself to the school she attends.
As captured by official state cameras, the President of the Republic of North Macedonia, Stevo Pendarovski, went to the Balkan city of Gostivar, entered the house of the Ademi family, brought gifts for the girl and her parents and then, after a cordial chat, he accompanied little Embla, on foot, and followed by his escort, to the entrance of the school she attended. This was apparently very simple gesture but which he wants to be very strong signal against the problem of bullying...
Advertisement
After publishing the images of the walk with the 11-year-old girl with Down Syndrome on his official channels, the President of the Republic of North Macedonia expressed himself as follows: "Prejudices regarding the issue of bullying are the main obstacle to building a civil society where all are equal before the law. We are all equal in the society we live in. I came here to support this child's family and raise awareness that inclusion is a fundamental principle of the society in which we live . Children with disabilities of all kinds deserve to be included and to have access to an equitable education. We all need to be understanding, empathetic and supportive. Helping children like Embla helps us learn from them how to be genuinely happy, sharing all the beauty there is and being in solidarity with each other. "
Very wise and, above all, very strong words; there are those who will say that a walk with a bullied child will not fix things overnight, yet this President has become an great example and a model of civility for the whole world thanks to the his gesture of kindness and solidarity.
Do you think this gesture was too small or do you think it will have a positive impact?
Advertisement