This young woman decided to marry a millionaire who is 34 years her senior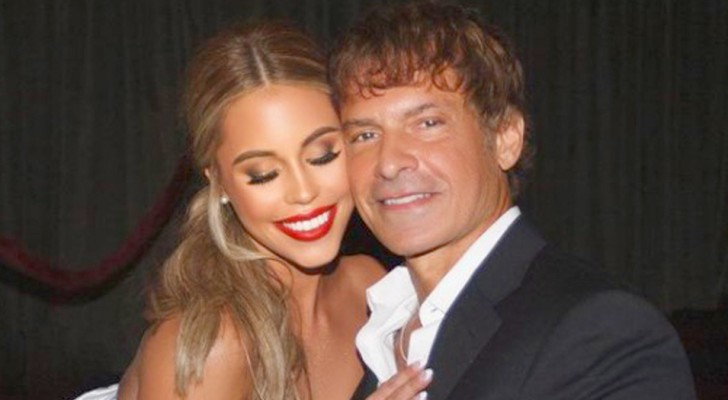 Advertisement
In a society like the one we are living in and which is increasingly progressive, modern and more tolerant, a love story between two people who have a big age difference between them no longer causes a scandal or a sensation like once did in the past. Of course, a massive gap in ages can really make a difference in some cases, but after all, if the couple is 18 or older, they can legally get into any type of romantic relationship - be it with younger or older people. And this is what happened in this story that went viral around the world, and splitting the public's opinion...
via Daily Mail UK
Advertisement
Meet Alyssa Renee Gutierrez, an American woman of only 23 years of age who is causing quite a stir about herself for having married Peter, a very rich and wealthy man and who is 34 years older than Alyssa - Peter is 57 years old! Despite the big difference in age between the couple, and despite a lot of nasty gossip, the young woman was keen to point out on Instagram that she chose to start a romantic relationship with Peter not for his money, but for true love ...
On her Instagram profile, Alyssa wrote: "I've always been attracted to men older than me; people think I only like older men who are like my dad, which isn't true because when I was 18, I had plenty of relationships with people who were 20 years old or older: I have had romantic experiences with 40-year-old men too! "
Advertisement
The life choices that Alyssa and Peter have made, have met with skeptisism and prejudice from many people over the years, and these critics certainly did not look favorably on the decision this couple have now made to get married: "At the beginning, I was very sure that people looked at us with distaste, but now I feel very comfortable with myself and with others - after all, we are a couple just like anyone else. I like pool parties, night clubs, concerts and festivals and Peter loves to go to these places too because he is so young at heart and so full of energy! "
Despite the huge difference in ages, there is no denying it: it seems that Alyssa and Peter are really in love, and this despite the man being rich and wealthy in his own right.
What do you think about this? Do you think that the decision this 23 year old woman made to get married is sincere, or is there some ulterior motive driving her?