She travels 10,000km to remove a "love lock" she had hung with her ex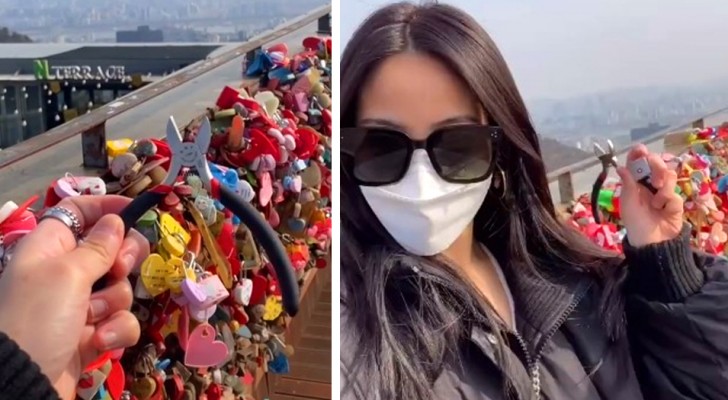 Advertisement
When you are young and in love you make gestures that you might regret in the future, especially if the person to whom we entrust our love does not turn out to be the right one. Whether it is an inscription on a wall or a padlock attached to a bridge, to symbolize the love between the couple, it doesn't matter, because when the relationship ends abruptly, that dedication will remain there forever. Or maybe not? A 23-year-old girl traveled almost 10,000km, from California to South Korea, to personally remove a lock she had hung there with her ex in 2019. The young woman filmed the whole scene and posted it on her TikTok account, where it has received millions of views and reactions.
Advertisement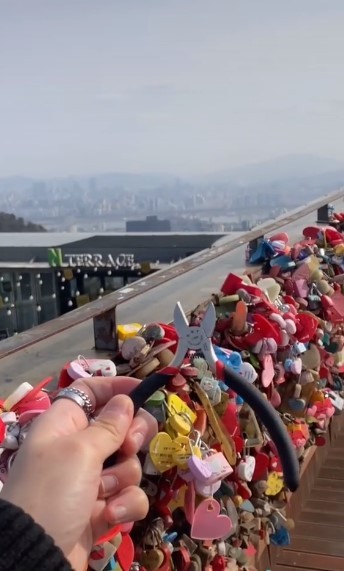 Kassie Yeung couldn't bear the idea that that lock was still hanging, along with hundreds of other locks, as a symbol of her eternal love with her ex. That story was over and she, consequently, had to cut it ... in every sense! Armed with wire cutters, she headed to Namsan Tower in Seoul, South Korea, determined to break the bond that had long since ended. It took the young woman at least half an hour to track down her lock, among the thousands of other colored locks hanging from the Tower, but in the end she found it.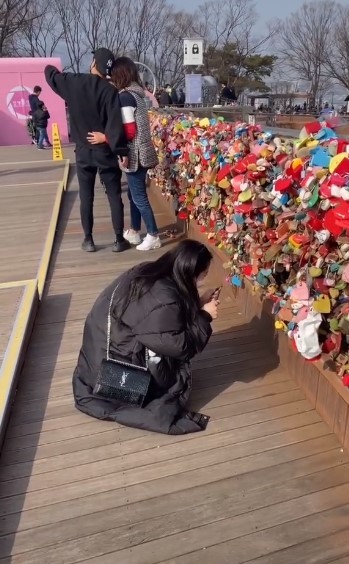 With her bolt cutters she broke that nefarious symbol once and for all and got rid of that burden. In the video, you can see the moment of joy once the lock is cut. Yeung's journey was undoubtedly long, but she just couldn't bear the idea of going to South Korea without even trying to destroy the lock. Yeung, in fact, first went to Korea to explore the possibility of an alternative career as a dancer in the country, and then she considered going up to Namsan Tower.
Advertisement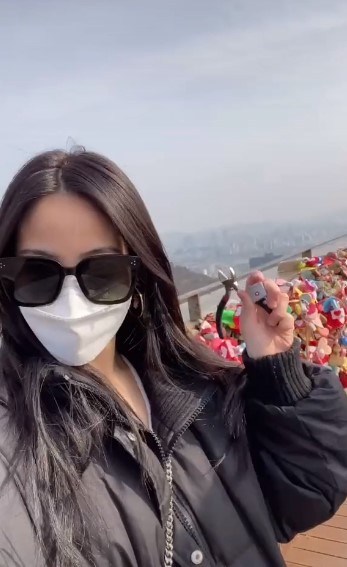 Padlocks are a trend that has become popular several countries, including the "Pont des Arts" bridge in Paris, which, according to the New York Times, contained thousands of padlocks which had to be removed in 2015 to preserve the bridge.
We leave you the short video in which you can observe for yourself the moment Kassie breaks the ties of the past.