They adopt 3 siblings but discover that there is a fourth: the neighbor shares her home so as to let them all grow up together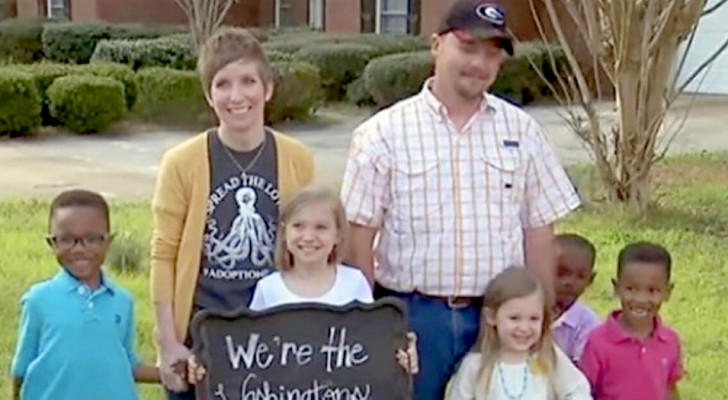 Advertisement
We have the utmost respect for all those families who have the desire and then the chance to be able to adopt children, the same children who have not only lost their mother or father, but who have sometimes even been rejected by their biological parents and have suddenly found themselves orphans in the broad sense, without a forever home or a loving family. For this reason, couples who manage to adopt should always be celebrated and never be at the center of controversy.
via ABC News
Advertisement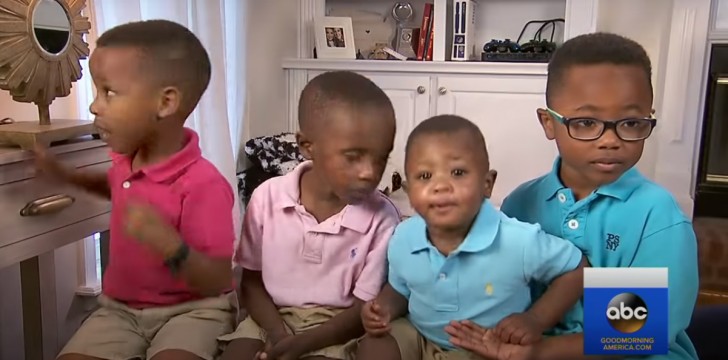 Today we want to tell you the story of Julia Washington, a woman who, together with her husband, has always wanted to expand her family unit. The woman already had two biological children, but she was looking forward to adopting other children and hosting them in her home. For this reason, the Washington family was truly radiant when they welcomed three siblings: 6-year-old Michael, 5-year-old Jess and the youngest, Cameron, just four.
Although the three children were really happy at home in Washington, the couple learned some very sad news: the three children had a younger brother of only 17 months, Elijah, who had not yet been adopted by anyone and who was in danger of remain in foster care if no family came forward ...
Julia and her husband could not bear to have unwittingly separated these four poor siblings, and for this reason they told everyone about the sad event when they learned about it. Running a family of seven members is not easy at all, they would not have known how to best accommodate an eighth person. But then, a Washington neighbor stepped in and surprised everyone ...
Jay Houston, the neighbor of Julia and her husband, knew very well that the couple did not want to pass by the story of poor Elijah who was only 17 months old; the Washington family was already very large, they didn't know how they could raise another child when they were already seven, and also the little 5 year old Jess is a child with special needs, as she suffers from cerebral palsy ... what could they do? Jay had an unexpected idea!
Advertisement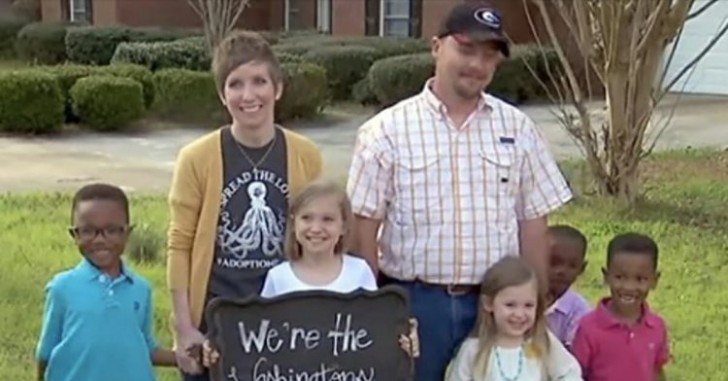 The kind neighbor revealed to Julia that she would even offer to adopt little Elijah; of course, the four siblings would not have all lived under the same roof and yet they would be able to see each other every day and would have lived in separate but contiguous houses. A brilliant idea that surprised Julia and her husband a lot. Eventually, despite the long adoption process, Jay was able to welcome Elijah into her house and now the four brothers have finally been reunited.
They will live in different homes, but the unexpectedly sympathetic and kind gesture by the neighbor of this Washington family has meant that these unfortunate children can spend as much time as I want together. Finally!