Son fulfills his mother's dream by organizing a wonderful party for her 69th birthday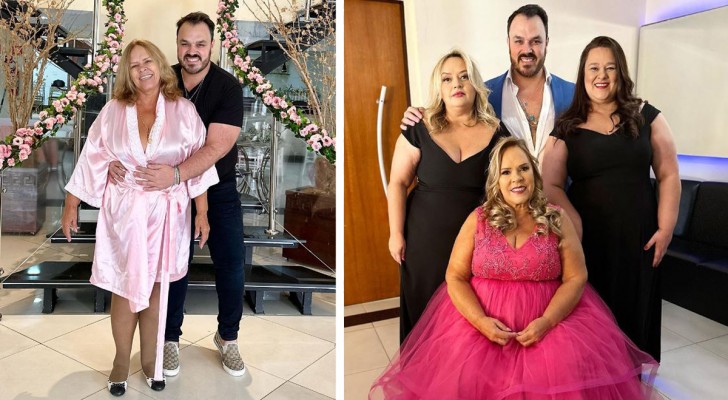 Advertisement
The bond between a parent and a child is something unique and special: just as parents are willing to do anything to make their children happy, so many children would move mountains for their parents. Ana Lúcia Cenedezi, a 69-year-old mother, had a special dream ever since she was a child: to attend a prom.
Unfortunately, her dream never came true due to her family's financial hardships. But, years later, her son, Guilherme Cenedezi, arranged a surprise for his mother.
Advertisement
Ana Lúcia was unable to celebrate her 15th birthday or go to her prom because she had to work to help her improverished family. However, fifty four years later, Guilherme had a brilliant idea: to make his mother's dream come true. Guilherme and his two sisters, Raquel and Renata, planned a big party for Ana, making sure it was exactly as she had always imagined. Ana's kids hyped the event on social media and, what was supposed to be a celebration for 100 guests, turned into a massive party of more than 300 people.
Guilherme, a great lover of parties, did everything he could to make his mother's dream come true: "She came from a very poor family, but going to a prom has always been her dream ever since she was a child. Now that we can afford it, we wanted to make her dream come true," he explained.
Advertisement
"Everyone loved the idea. I even joked on my Instagram that it was a 15th birthday party, but 15 times 4 plus 9, which gives 69 - the current age of my mother," Guilherme said jokingly.
The highlight of the party was the waltz, during which Ana came down the stairs wearing a pink dress while her favorite song, "Crystal Moon" by Xuxa, was playing in the background. Everyone was moved to see just how happy Ana was. This story proves that it is never too late to make your wishes come true.
Advertisement