Man gets a letter from his stepchildren on his birthday: "adopt us" (+VIDEO)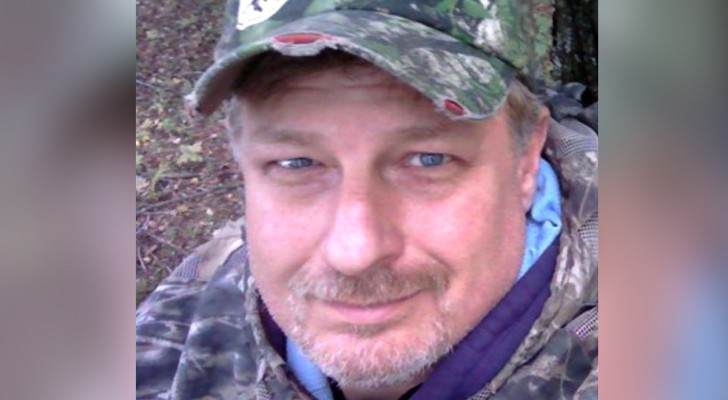 Advertisement
The link between a parent and a child does not reside in their DNA: the simple sharing of genes can help to with bonding, but it is time, love and dedication that build a real relationship of trust and love.
David Lacy knows this very well. David is a stepfather who raised his three stepchildren, Ashley, Rusty and Courtney. In fact, David is a good example of how love can surpass biological ties. Even though David isn't the kids' biological father, he has always acted like a loving parent would, doing everything possible to take care of them and guide them safely through life.
via USAToday
Advertisement
Even though he couldn't legally adopt them without their biological father's consent, David acted as the kids' father for 26 years. He has guided them, helped them with their studies, accompanied them to their events, taught them to drive, attended their graduations and celebrated the arrival of grandchildren.
It is therefore understandable that Ashley, Rusty and Courtney asked David to adopt them on his 51st birthday, thereby showing him how much they loved him. Their birthday note was written with love and gratitude, acknowledging all that David has done for them over the years.
"We can never stress enough how important you are to us and how profoundly you have impacted our lives. Being a father is not just about biological ties. Being a father means being there to guide and support a child's growth and loving them unconditionally, no matter what. And you have done this for us," the letter reads. On the last page of the note was the surprise: "Do you want to adopt us?" and an adoption form was attached. After sharing hugs and tears, this super-dad said yes.
This story is a testament to the power of love and the importance of family no matter how it is made up. It reminds us that parenting is not just a biological matter, but is born out of the love, care and support that we give to those we consider our children.