Baby with Down syndrome is rejected by 20 families: a single man decides to adopt her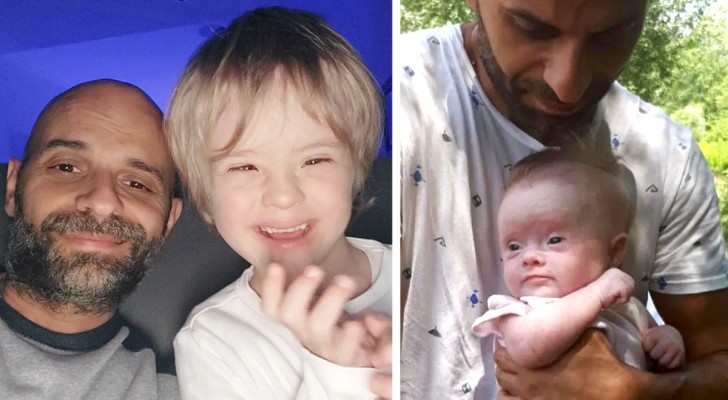 Advertisement
Having a baby is an immense joy, but it is not always possible to make this dream come true easily. There are people who meet the ideal partner with whom to start a family, but there are also those who are alone and will do anything to reach their goal.
The subject of this story found himself in a similar situation, a man who experienced a very painful event during his life - an event that made him suffer, but which also served to make him take some important life decisions.
via Metro
Advertisement
Luca Troiani is a 41-year-old single dad from Naples, who caused a stir due to the decision he made: he decided that he would dedicate himself to helping people in need. Luca said he changed after the loss of a very dear friend. He was 14 years old when it happened, and the loss changed him forever.
So, Luca began a journey that saw him work as a volunteer in assisting sick or disabled people and which led him, once he turned 25, to enter a seminary. This path, however, was not for him and he abandoned his religious vocation - but not his humanitarian one. After some reflection, Luca finally realized what his path was and he embarked on it with gusto.
"I spent 11 years with a special person and we often talked about starting a family, but then things didn't go as we hoped and we separated. The desire to become a dad, on the contrary, was something I never gave up on," said Luca. And, apparently, this worked out well when he met Alba, a special little girl.
Little Alba came into Luca's life when she was only a few months old, making him the happiest person on earth. When Luca was told Alba could be adopted, he was filled with joy.
Advertisement
"The agency called me and told me they had a little girl for me. Alba suffers from Down syndrome and her biological mother abandoned her as soon as she was born. After that, 20 families turned down the opportunity to adopt her. I knew immediately that Alba was going to be important in my life. I immediately rushed to the institution to meet her, and when I held her in my arms for the first time, I knew she was going to be my daughter," Luca said. And now, after several years, Luca has shown the web how beautiful, strong and unique their relationship is.
It's not the case that all adoptions and parent-child relationships will go swimmingly, but it seems to have worked out for these two. All that remains is to wish them all the best for the future.