7-year-old boy takes his 2-year-old sister to school so she would not be left alone: he didn't want to skip class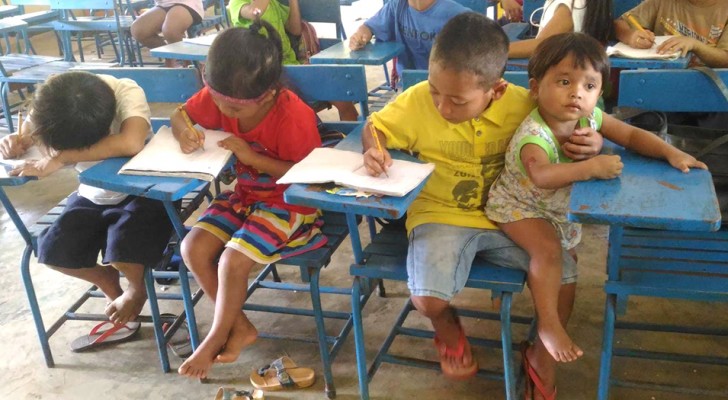 Advertisement
Every child in the world has the right to an education, to play and to receive the necessary care from their family and, where their parents are unable, from the state. Unfortunately, many times this is not the case and even the very young have to make do from an early age. Proof of this is the child we are going to tell you about today - a child made famous by a photo that aroused a lot of admiration, but also sadness, given the child's "stolen childhood". This 7-year-old boy couldn't leave his younger sister by herself, which is why he decided to take her with him ... to school.
via Facebook / Salvacion Elementary School (Magallanes South District)
Advertisement
At the time the photo was taken, Justin was 7 years old and in first grade at the Salvacion Elementary School in the Philippines. He, like many of his peers, lived in a very poor family that could not afford to stay at home with the youngest children. And this is why Justin had to take care of his little sister. The day the photo was taken, Justin had decided that he would not skip a schoolday and, with great courage and willpower, he headed to the classroom with this 2-year old sister. His hope was that the teacher would let him attend class with his little sister in his arms. When the teacher saw them and understood the situation, she certainly could not refuse him entry. Justin had gone out of his way not to miss a day of school and the teacher acknowledged this by letting him into the classroom with his sister.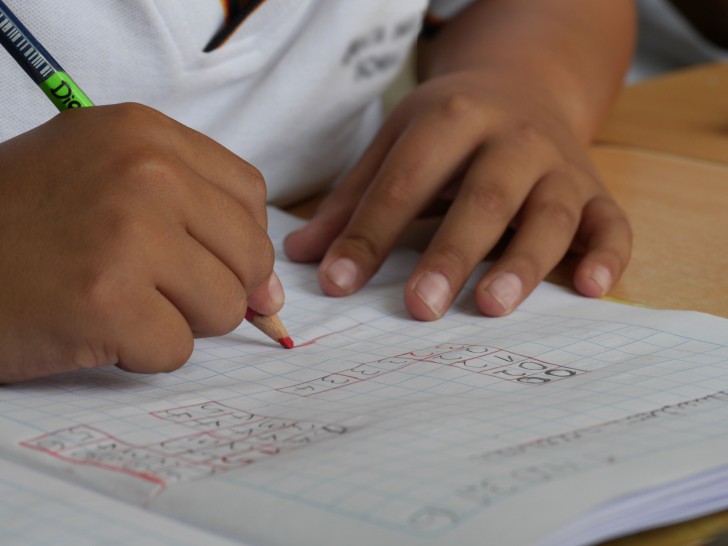 Ms. Mamlei, Justin's teacher, couldn't resist taking a photo of this poignant moment. The photo quickly went viral and Justin has now become a symbol for those who are trying to build their own future: "When you dream about your future, make suer it includes getting schooling: here's something that we should all learn," Ms Mamlei stated in her post. We couldn't agree more with her!