Student is stuck in traffic for hours: she takes her oral exam in her car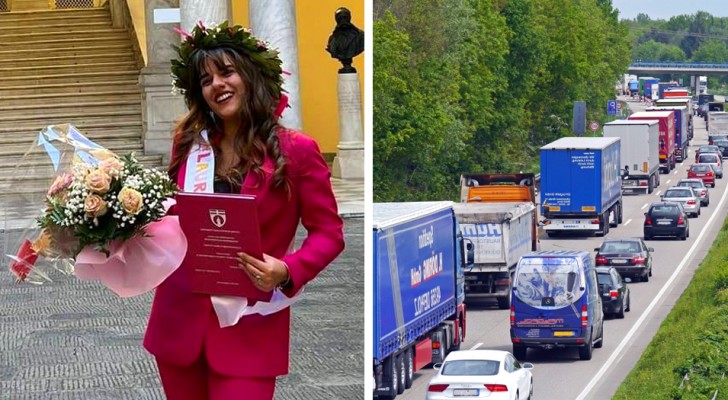 Advertisement
The oral discussion and defense (viva voce) component of one's degree thesis is a goal that every student looks forward to, and is certainly one to aspire to. Successfully discussing and defending one's thesis means completing one's studies - made up of hard work, sweat and sacrifices - and starting a new adventure in the world of work or, alternatively, in the world of university research. Elisa Santacroce is one of those students who certainly couldn't wait to come face to face with the graduation commission and with her professor for her viva voce, but as in any auspicious event there was an unexpected turn: the student got stuck in highway traffic, due to a road accident. When she see  that she would never have make it to the university in time for her exam, an emergency solution was attempted.
via Repubblica
Advertisement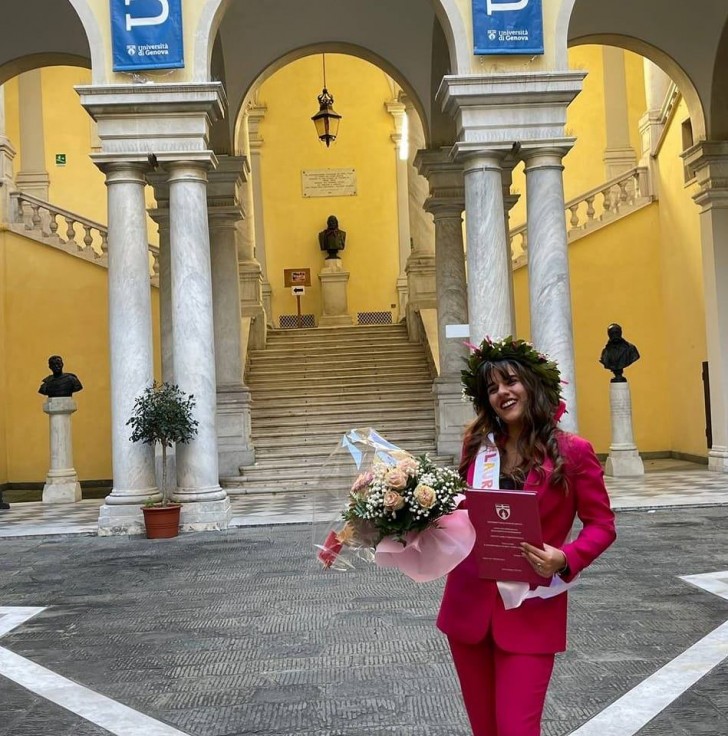 "I left at 7am in the morning to be early" Elisa said, "The viva voce was scheduled for 11:45am. I know what that road is like. I know all about the traffic and construction sites, so I thought four hours ahead would be more than enough margin, but then I found myself stuck . After the first half hour, I thought we would be moving sooner or later, but after another hour, I realized that it would not happen."
Unfortunately, traffic is unpredictable, especially if road accidents occur. At this point, once she understood that she would not arrive in time at classroom to discuss her thesis, Elisa called her mentor, Professor Luca Sabatini, who proposed the idea of ​​doing a video call. Using Teams video conferencing software, and from the A26 motorway, Elisa Santacroce discussed her degree thesis speaking through her smartphone screen. While the situation may seem a bit frustrating, it should be noted that the student defended her thesis brilliantly, getting top marks.
Advertisement
"Today was a day I had been waiting for for a long time" Elisa said, "After all these years of distance lessons and solitary study I couldn't wait to talk live about my thesis. Then the accident happened, and it didn't look like I was going to make it to my exam in time". For sure, it would have been nicer to discuss the thesis live, but thanks to the right technology, Elisa can say that she has achieved her goal anyway. Once out of the traffic jam, the student went on to the University to express her thanks and for the usual photos.
Professor Sabatini stressed: "Up until about two years ago, this could not have happened and today's episode, namely the first live degree viva voce exam from a motorway, is the litmus test of the new context in which we are all now immersed."
We cannot but wish the best for Elisa in her future endeavours!
Advertisement