German Shepherd inherits € 360 million euros ($ 412 million dollars) and becomes one of the richest dogs in the world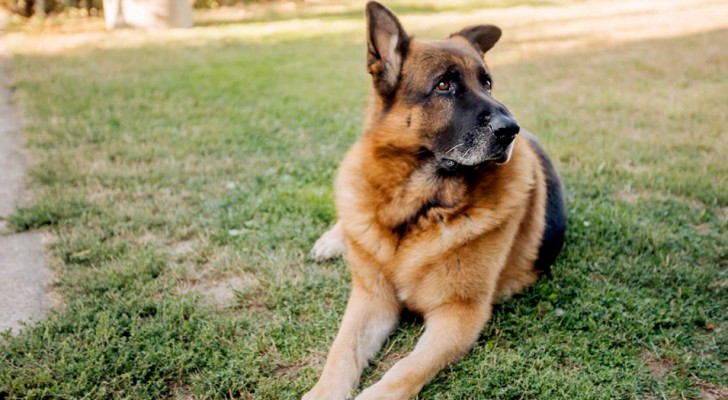 Advertisement
What would you do if you were to inherit a sum equal to € 360 million euros ($ 412 million dollars)? This is a truly staggering figure for anyone, no doubt about it. Notwithstanding how overwhelming this amount could be, there are those who can enjoy this huge wealth every day. And among these is a truly special German Shepherd - and we are not talking about a human being who he was born  in Germany and who looks after sheep as a job. We are referring to a purebred dog with noble and lucky origins. Today, we want to tell you the story of Gunther IV, the millionaire dog.
via The Sun UK
Advertisement
Gunther IV is a very lucky German Shepherd; grandson of Gunther III - a dog that belonged to Countess Karlotta Liebestein until she passed away in 1992 - the purebred dog inherited the great fortune of the Teutonic noblewoman - which amounted to € 333 million euros. In fact, before her death, the woman had stated in her will that her inheritance was to be entrusted to her pets - including Gunther III at the time - since Karlotta Liebenstein had neither close relatives nor trusted friends to whom wanted to leave her fortune.
Grandson of a very lucky German Shepherd, Gunther IV is now amongst the richest dogs in the world, although obviously this inheritance is managed and administered by human beings who are doing everything they can to keep the German Shepherd surrounded by attention and affection. In fact, the countess's legacy, which initially amounted to about € 333 million euros a while ago, has now increased by almost 30 million more thanks to the sale of a huge and luxurious villa in Miami, which was once owned by the pop star, Madonna.
Advertisement
Thanks to the profitable purchase and later sale of the mega-villa in Florida, Gunther IV now has approximately € 360 million euros in his name. Additionally, he also owns another super-luxury villa on the island of the Bahamas, with approximately 780 square meters of space where he can play freely with his assistants who take care of him, day and night. In fact, in order not to leave him alone, the administrators of the Liebestein fortune have hired professional assistants who never let Gunther lack for company and affection.
In addition, with the huge inheritance he has, other very profitable real estate investments have been made and the Gunther Rescue Association - an association for stray dogs less fortunate than him - has been founded.
What a one-of-a-kind dog!
Advertisement