Job-seeker puts flyers with his CV on cars parked in a company parking lot: he gets hired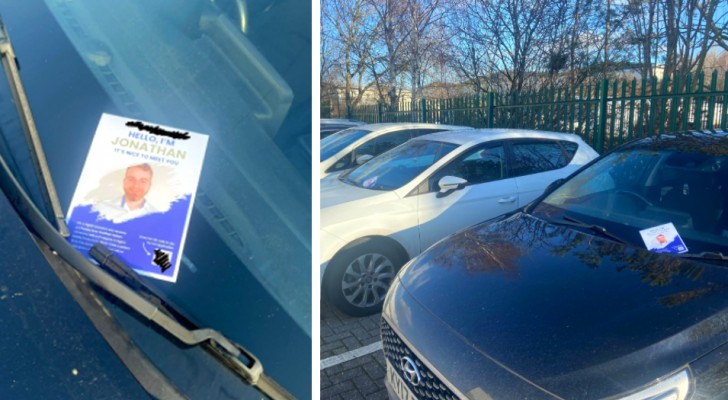 Advertisement
Finding a job is certainly not easy and, often, sending resumes and responding to all the advertisements in a personal way becomes a real "job". We must not give up and we must believe in our abilities to be successful in the end. A 24-year-old Englishman, Jonathan Swift, found the most original idea of all to present his resume and was rewarded for his resourcefulness. The young man printed flyers with his name, his photo and a QR code that linked to his Linkedin page, where a company could read all about his experiences and his studies in an interactive way.
Advertisement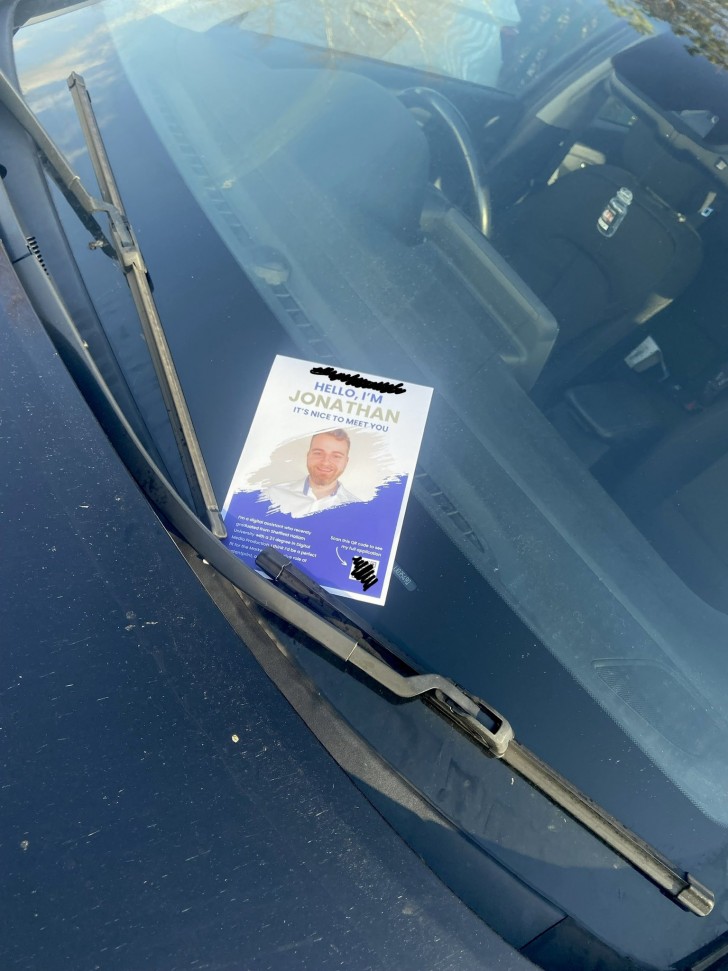 How many CVs land up at a company on a daily basis? Considering the unemployment rate in general, it is probably very many indeed. To stand out from the crowd, you need to have an original idea. Jonathan Swift, a boy who lives in Yorkshire, Great Britain, tried an innovative approach and was rewarded by a company.
Once he found out that a local company, Instantprint, was looking for a person in the Marketing department, Jonathan immediately put in place a plan that was as unusual as it was successful. The young man had dozens of flyers printed up with his name, his photo and a QR code that linked directly to his resume. After that, he distributed the flyers on the windshields of cars parked in the company's parking lot. Then he waited for an executive to call him for an interview.
Advertisement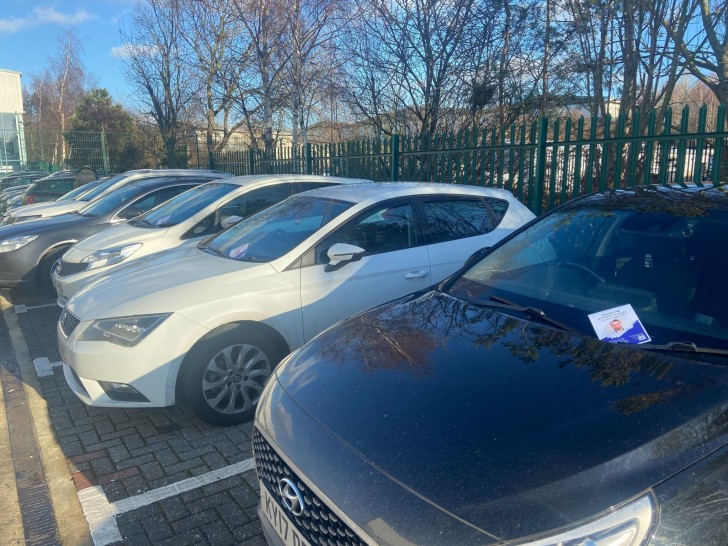 It was definitely not certain that his approach would work, but Craig Wassel, the Marketing Manager of the company that was looking for a new employee, was very impressed: "Jonathan's approach impressed me very much because he demonstrated that he had studied our corporate brand and he seemed to have the attitude, creativity and humor necessary to be part of our team. I look forward to hearing his ideas for our projects and working with him. "
Here, you can watch Jonathan's video as he distributes the flyers. What do you think of this approach? It worked for Jonathan - would you advise young people to try this as well?
Advertisement