Wife comes out as gay six years into her marriage but still lives with her husband and children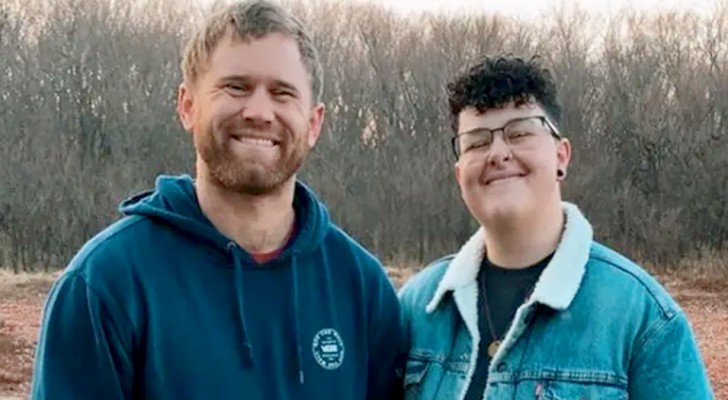 Advertisement
Life is full of surprises - this is certainly a statement that we are sure many of you will agree with; the beautiful thing about life that unites us, in fact, is that these surprises never arrive with any fore warning or announcement or expectations: they are always the product of the hidden and secret machinations of destiny or fate that seems to cross our paths in a random and unpredictable way. Ryan Popa, a 27-year-old man from South Carolina who, after six years of marriage, recently discovered his wife was gay, knows something about surprises and how they are capable of changing a life forever...
via New York Post
Advertisement
But fear not, this story has a happy ending and is loaded with positive messages although it may seem a bit absurd at first. When Ryan and Nicolette got married six years ago, he was 20, she was 19 and together they have always lived as a perfect couple and family; over the years they've also had two wonderful children, yet recently Ryan knew that there was something his wife didn't want to reveal to him and that was going to be very important when she did. In June of 2020, Nicolette "came out" to her husband and told him that she was gay and that she preferred women. This was a huge revelation that could forever destroy the balance of the Popa family. But, as it turns out, it did not go like that at all.
As Nicolette Popa explained, the revelation did not destroy the balance of her family, but on the contrary she and her husband Ryan drew closer together in a sense. They decided to stay together as husband and wife for the sake of their two children and because they still have very strong feelings of affection between them, as life partners: "We are still married and we still live together in our home with our children. For now, it looks like it's working. We are trying to understand our complex lives and trying to make sure our kids have the best possible outcome. We are prioritizing family life over dating. "
The 26-year-old then told the story of how she and Ryan met six years ago and how they started a family: "We got married when I was 19 and he was 20. We were together for almost all of our 20's, and he's that person I've been constantly close to. I feel like he'll always be my soul mate - but now just from a different perspective. We know how to put each other in the other's shoes, but we also know how to be the biggest supporters there is of each other. "
Advertisement
Both Nicolette's family and Ryan himself have been particularly supportive of the life choices of this woman, for too many years trapped in a role that she didn't feel was hers at all. But then again, it is never too late to free yourself from all fear, and prejudice and to choose to live life as you really want to.
Many people have criticized the choice that Ryan and Nicolette made to stay and live within the same family unit. What do you think? Let us know in the comments!