Mother of 8 explains how she cooks for her huge family
It is absolutely not easy to be parents to a child. We can only imagine what it means to be the mother and father of more than two children! Although they are very rare today, it must be said that a large or "extended" family, as we want to call them, do exist and are a reality that many seem to be skeptical about. For this reason, today we want to tell you about the experiences of this mother of eight children and how she organizes her house so as not to miss do anything essential for herself and her many children.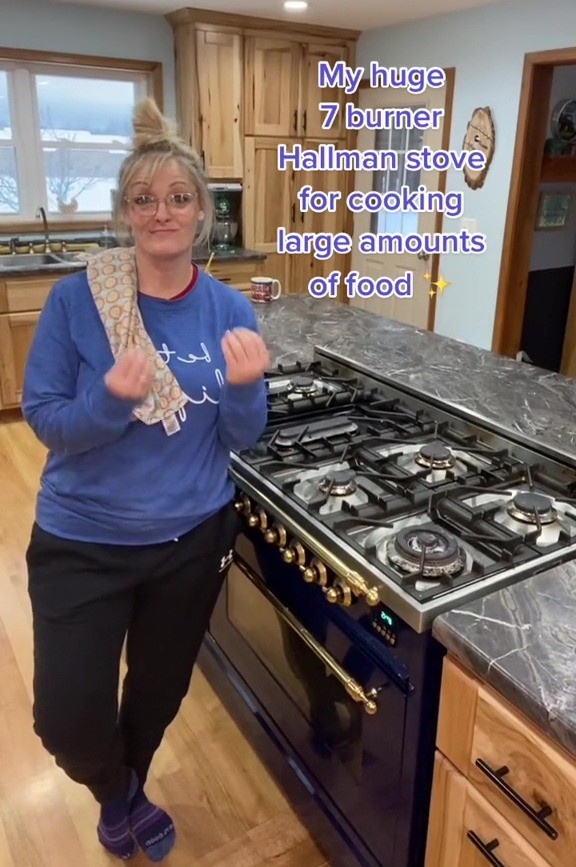 This mother's name is Heather Bell, and she is British. She is a loving and caring wife and she is equally so in her role as a mother. In fact, the Bell family is made up not only of the wife and husband, but also eight children - a very considerable number and well beyond that for a standard family unit. Indeed, we would say with complete certainty that there is nothing standard about the Bell family. The question everyone asks themselves is the following: how does a mother manage, with care and concern, the needs of eight children of various ages?
Heather Bell explains it in an amusing and light-hearted way in some of her videos posted to her TikTok profile - which has long since become the focus of many views, comments and shares. In these little stories with the home as the background, Heather shows her users and keen followers how she has organized some of the rooms in her house so that her eight children will not lack for anything.
For example, there is the video in which the mother of this very large family shows her followers how she reorganized the kitchen at home - one of the most important and pivotal rooms - an how it was a huge success. How is one to feed eight children under one roof in an optimal and above all in an "uncrowded" way? Heather Bell didn't think twice and explained how she does this every day: from the images she posted. The woman has a huge hob with seven rings (while most houses have only about four). Additionally hen she has two microwave ovens, , each with about nine different cooking options, and a table that is not at all a usual one you would find in a normal kitchen.
Heather said she bought a real black marble bar counter - the perfect solution for this ten-member family to find the space they need to sit down when they have breakfast, lunch or dinner. And if all this wasn't enough, each of the eight children has a stool designed to fit exactly into the space they need to sit around the table. Not enough yet? Well, Heather also states on TikTok that she uses a 50cm cast iron skillet to cook the same meal for everyone without using any other utensils.
We have absolutely no idea how this mother finds the strength and enthusiasm to feed her eight children every day, without forgetting something, but one thing is for sure: we admire her very much for her tireless energy and her humor!
What a "larger-than-life" life this family leads!