Stray dog "guards" a stolen car until the owner arrives: he's adopted as a reward
Advertisement
Did you know that dogs are man's best friend? We are sure that you will have heard this saying uttered ad nauseam and it is repeated widely and believed in every part of the world. And we are quite certain that there is a lot of truth behind these apparently trivial, trite words. How many times have we read or have we witnessed acts of great courage and affection by our four-legged friends towards their human masters? Simple gestures, but they are those that these furry angels carry out driven only by a common feeling: unconditional love for their favorite human.
via Caes Online
Advertisement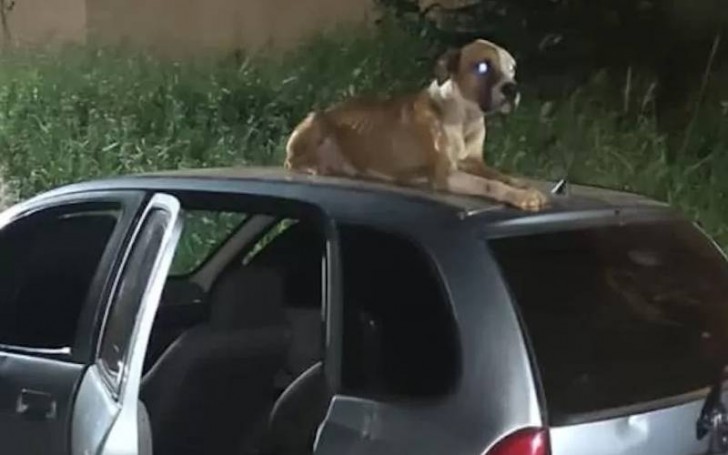 The story we want to tell you about today has as its hero a loyal and affectionate dog, who unknowingly changed the life of a boy of only 18, and who was not having a good time at all, for the better. The boy in question is called Vitor Mangino, he lives near Campo Grande in Brazil and had worked hard in the previous three years to be able to set aside the money necessary to be able to buy a car of his own. After having succeeded in the endeavour, and having achieved his prime dream, Vitor attended an evening party with other friends and had gone to the place where the party was being held in his new car.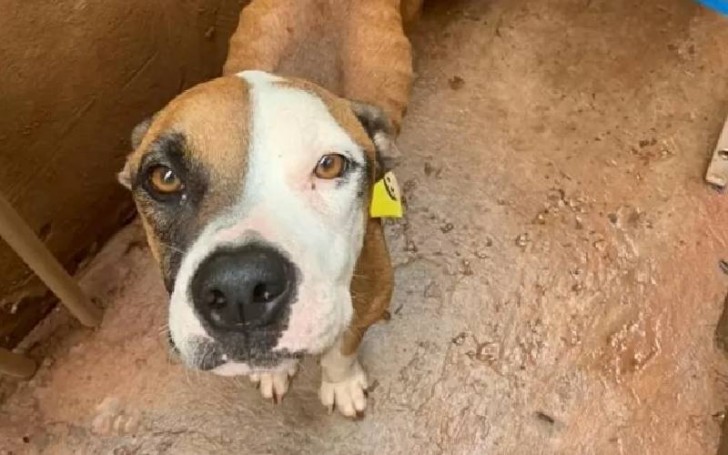 Unfortunately, at the end of that evening, Vitor discovered that his new car had disappeared and the boy, desperate, did not know what to do. After so many years of sacrifice and having saved up money to be able to buy his dream car, now it had been stolen. After contacting the local police, Vitor had lost all hope - then a few days later, an unexpected call came from the authorities: his car had been found.
But who knows in what condition the car had been found in? Perhaps the seats had been stripped out, wheels stolen, engine parts gone , tires missing...? But, instead of this, the car was still miraculously intact - bar only one incredible detail. There was a stray dog ​​who had literally taken over the front hood of the car and absolutely would not leave it. When Vitor arrived at the place of the discovery, about 18 km from the party of a few days earlier, he could not help but notice that the stray dog ​​had been guarding his car the whole time, growling at those who dared even approach it.
Advertisement
It was as if the dog had understood that that car belonged to Vitor. And the dog "recognized" the rightful owner of the car when Vitor approached. The dog got off the hood and approached the boy, wagging his tail. Surprised, Vitor knew that he would did not have the heart just to leave that extraordinary four-legged guard there alone after having jealously kept his car away from trouble: "When I saw him, he just stood there, looking at me and then he approached wagging his tail, as if he knew the car was mine. I couldn't leave him there alone. In the end, I decided to take him with me. This dog took care of my car and was waiting for me: is he or is he not an angel on all fours? "
Of course he is a four-legged angel. Now the dog, who has been renamed Heineken, lives under a secure roof with a new owner and two other dogs, Bud and Charlotte - who have happily welcomed a new, four-legged brother.
You did great, Heineken!