Elderly lady wins $300 in the lottery and shares half with the cashier who sold her the ticket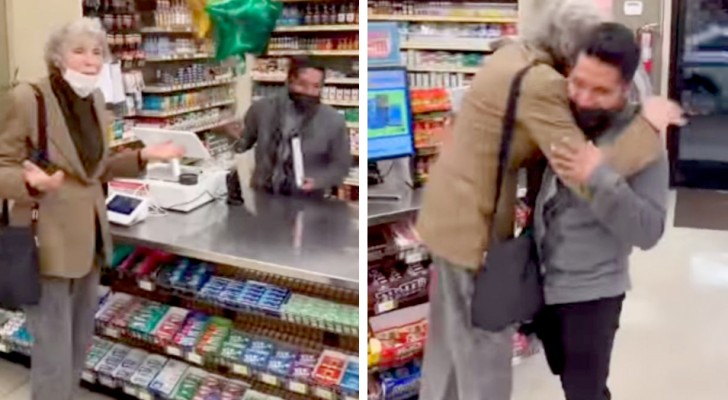 Advertisement
It doesn't happen very often that one buys a lottery ticket and wins a large sum of money - after all it is just sheer luck, and it happens to very few people in the world. But when an unexpected prize is won, it's the perfect occassion to cheer and celebrate. And this exactly what this 86 year old lady named Marrion Forrest, a kindly granny with a huge heart, decided to do when she won a prize in the lottery!
via Good News Movement/Instagram
Advertisement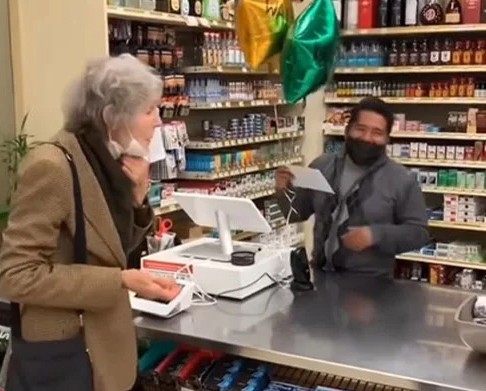 The elderly lady's name is Marrion Forrest, and she is 86 years old. Some time ago, Marrion went to a convenience store to do her shopping. When she got to the checkout, an employee named Walter asked her if she wanted to buy a lottery ticket because the top prize was the huge sum of $ 500,000! Marrion didn't think twice, and so not only did she buy a lottery ticket, but she promised Walter that if she won, half of the winnings would be given to him as a token of gratitude for encouraging her to try her luck...
After buying the ticket, the elderly woman discovered that she had won "only" $300 dollars - a modest but very unexpected and very welcome win. Despite her win not being hugely financially significant, Marrion knew she had to keep her word, and so the same day, she returned to the convenience store run by Walter and holding two colored balloons to "celebrate" her win and make good on her promise!
Advertisement
As you can see in the video, posted on Instagram by Marrion Forrest's granddaughter, the elderly woman who had just won $ 300 in the lottery enters the shop with two colored balloons and a white envelope with money inside it. There was $ 150 in the envelope, being half of the unexpected prize the woman had won playing the lottery. For sure, $300 was a modest sum for both her and the cashier Walter to share, but this was an extraordinary gesture that warmed the hearts of all those who were inside the shop at the time. This special moment was shared with Marrion's niece, who immortalized the very sweet interaction between the grandmother and the cashier and posted the video on Instagram.
What do you think of the kind gesture of this elderly lottery winner? Would you have acted as she did? Let us know in the comments!
Advertisement